The Ukrainian Crisis (2) … and other things
It now seems clear that the Chinese spy Edward Snowden took with him to Moscow a copy of the CIA's DNA report on President Barack Hussein Obama.  This is the report the CIA did, on my advice, in 2007. 
Since the DIA were at the same lunch it is not surprising that that those nice people the NSA got a copy.  They were aware that the CIA were doing the test.
I should have patented that wine glass technique!  We used it first in Britain, when an issue arose as to the paternity of a politician's child, creating a potential security hazard , as the politician was seeing secret papers.  MI5 organized that one, and were also able to use the intel to boost their budget!
Their budget I might add, not mine!  I didn't even get a nice lunch out of 'Box', although I got a couple of small favors.  When the rozzers rolled up to my home in April 2012 they snatched a couple of anodyne letters on MI5 headed notepaper and have been scratching their heads ever since.
MI5 do not ordinarily write to you.  I am looking forward to seeing how the prosecution get out of that one in my forthcoming malicious prosecution, which by the way starts at Southwark Crown Court, just by HMS Belfast, on Monday March 17th.  They are saying that I have no links with MI5 – sure guys, they just write to me now and then.
I did try and broker a return of Snowden to you chaps, but nothing doing.  I can now see why the negotiations never got off the ground.  The White House didn't want him back and once they saw what he'd got Moscow didn't want to send him back!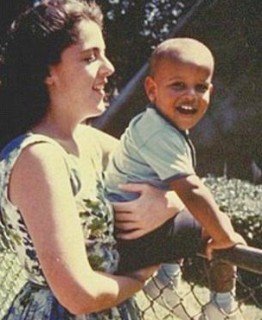 This means that President Putin has got a hold on the Administration.  It will only last as long as Obama however.  The eligibility/citizenship issue has shot to the top of the blogosphere.
If it migrates to Congress or the mainstream media then Obama is in real trouble.   The Russians would be well advised to move quickly, as their intel may have a use-by date on it, like the pasta sauce I bought this morning.

President Obama was clearly born in Mombasa, in 1960, probably on August 4th.  He should resign.  There is no way he was related to his claimed mother, and the CIA should stop sitting on that DNA report.
That nice man Dr Jerome Corsi has come up with an interesting theory on the ID of the father.  I'll let him get the kudos of course – it's his research and he deserves the credit.  I think he's got a point, i.e. I found myself impressed by his work, with respect.
For new readers (I see readership has jumped by 50% in a week) I hate the bitchiness and backstabbing you sometimes get in INTELCOM (that stands for INTELligence COMmunity by the way).  It's unprofessional and gets in the way of accurate analysis.
If someone does good work don't take the credit – give it where it's due and thank the man or woman concerned.  I've had so much of my stuff taken over by other analysts, or agencies, without getting the credit, let alone a small fee, that it's a topic I am particularly hot on.
_______________________________
Orly Taitz
Speaking of bitchiness and backstabbing where on earth does attorney/dentist Dr Orly Taitz get the idea from that I wanted to bribe Kenyan officials?  There was an attempt out of Uganda last year (Ugandan intel know that Mr O was born in what was then the Coastal Protectorate, absorbed into Kenya in 1963) to get a private intel team into Kenya to gather evidence, but nobody said anything about bribes!
I am always deeply suspicious of intel obtained by bribing officials anyway.  By definition you're dealing with crooks, and Nairobi is worse than the Cabinet Office, although in fairness London prices are higher than Nairobi prices.
I've never heard of an $80 million bung (more details during the trial, when I am on oath) being organized out of Nairobi.  I have asked Orly to take her allegation off her website and apologize.
With respect her strategy is all wrong anyway.  The ordinary US courts won't touch the subject of Obama's eligibility.  They're made it clear that it's above their pay grade, taking refuge in procedural dodges like mootness (the election is now settled) or locus stand (plaintiffs have no right to sue).
Sadly, not all federal judges have the guts and the intelligence of Clarence Thomas, with respect.  Bill Rehnquist would have known what to do (he was good people, and a fine lawyer).
The only court which can remove Obama is Congress, acting in its judicial capacity.  If the president does not go voluntarily then Congress should impeach him.  As the Ukrainian and Syrian crises have shown, having the US President compromised has international implications.
People have died in their thousands, including a thousand or so in Kenya itself, as the Germans desperately needed to keep their grip on the country to prevent intelligence and hospital records being disclosed.  Forget hospital records in Mombasa – they disappeared inside NSIS in Nairobi years ago.
____________________________
The Ukraine
That nice man Mr Pooters, as we call him in England, is playing a blinder.  He's running rings around the 'Jerries', a.k.a. the EU, and the Administration.  In a note to a member of the Cabinet this week I compared him to Churchill.  As I predicted last week the Ukraine has been broken up and Russia has annexed Crimea.
The provisional, pro-German government in Kiev is clearly illegal.  Annexing the entire Eastern Ukraine is a no-brainer for President Putin, who is the by the way the elected Head of State of a democracy, not a dictator.  The British media are writing about him as though he were Tony Blair, or Sir Jeremy Heywood, no offense.
Heywood by the way has just appointed himself to head an inquiry into who tipped off a Downing Street official named Rock, whose computer allegedly contained some naughty piccies.
Since Rock was warned that the rozzers were coming to Downing St by the Cabinet Office no one in Whitehall is expecting the culprit to be named!  MI5 by the way were behind the raid on Downing St.   Way to go Andrew!!
I would particularly like to congratulate Russia Today for its balanced coverage of the Ukrainian Crisis.  It's such a pleasure to be able tune from the neo-fascist supporting BBC to a serious news organization.  The BBC have gone into full 1930s Munich mode.  They'll be playing the Horst Wessel Song next.  Speaking of fascists I was intrigued to hear this week from a British military intelligence officer who met him that Adolf Hitler had a clammy handshake.  I can well believe it!
My respectful recommendation to the Russian Government is to declare war on, defeat and annex the Ukraine.  It need only be a short war, especially if those nice people the Byelorussians come in from the west. 

If the Ukraine is split the western half, centred on Kiev, will become a German client state, which will be a thorn in Russia's side for decades to come.  There is sufficient casus belli, more than there was in Cambodia, Grenada and Panama.  I would go for Ukraine's possession of illegal nukes, a direct threat to Russia.
There is no possibility of an independent Ukraine.  The 'Jerries' don't allow independent states, not in their sphere of influence.  They will buy up or blackmail as many pollies, judges and security and military chiefs as they need.  If they can lean on pollies and judges in the UK they can certainly do it in Kiev (you would be amazed at how many 'wet' files there are on British judges).
President Putin knows this.  He's not known as the smartest of the world's democratic leaders for nothing.  David Cameron wouldn't have got far as an intelligence officer, although he might have got into Thames Valley Police.
______________________________
The Nukes
The good news is that the Russians (i.e. the Good Guys) appear to have recovered the remaining Ukrainian SS-N-19 warheads.  The key, I suspect, was the defection of Rear-Admiral Berezovsky.  He would probably have known where they were.  At any rate I detect a reduction in tension in Moscow.
Flight MH370
My preliminary analysis is that the plane was shot down by the Chinese.  It looks like they used a Chinese copy of the AIM-54 Phoenix, fired from a PLA Navy SSK, probably a Kilo-class 636, in semi-active homing mode, taking out the crew and cockpit in cruise at FL350.  The radios would have been jammed.
There are eerie similarities with the shoot-down of AF447 and the Yemeni Airbus.  One reader who rang me on Skype this morning will have gathered that I was pretty upset.  239 lives have been thrown away because no one in officialdom told the truth.  I warned at the time that there would be further loss of life.  Precisely who was the target – assuming Peking are not just applying heavy pressure to Kuala Lumpur, a regional client – is unclear.  It's been reported that there were two guys on the plane with stolen passports, as good a place to start as any.
AF447 was easy.  There was an ex-Devon Oil geologist on board, who had worked out the plan to sabotage a BP rig in the Gulf and blame it on BP.  That was a major DVD operation – I tipped off BP but they caved in meekly in the end, their senior management being as penetrated by Germany as in World War II.
Congratulations and a Unit Citation may be due to the Arleigh Burke class DDG USS Pinckney (DDG-91).  It's just possible that she whacked the Kilo, which would make her the first US surface vessel to go into combat with the PLA Navy.  Way to go the Pinckney!   The evidence is in two long surface slicks of diesel.  Jet A-1 disperses.
Media reports that the slicks were aviation fuel can safely be discounted.  The reports probably came from the sort of journalist who rings his or her editor and says they can't make it to the office because they've put diesel in the tank instead of gas.
_____________________________
Movie of the Week – Heavens Above (1963)
As a cheerful counterpoint to mass murder I thought I'd feature a Peter Sellers comedy this week.  Rarely seen I suspect in the States, it features a wonderful supporting cast, including Bernard Miles, Miles Malleson, Ian Carmichael, Brock Peters, Eric Sykes, Irene Handl, Eric Barker, William Hartnell, Roy Kinnear, Basil Dignam, Kenneth Griffith, Derek Nimmo (with whom I had lunch once), Nicholas Phipps and Gerald Sim (the vicar in To The Manor Born).  A stronger comedy cast has probably never been assembled.
The plot turns on the mistaken appointment to a Church of England living of a vicar, superbly played by Peter Sellers, who believes in God, instead of a more socially acceptable namesake.  He causes chaos, and is eventually launched into space.  It is a typically brilliant Boulting Brothers satire.
Editing:  Jim W. Dean
_______________________________
Michael Shrimpton was a barrister from his call to the Bar in London in 1983 until being disbarred in 2019 over a fraudulently obtained conviction. He is a specialist in National Security and Constitutional Law, Strategic Intelligence, and Counter-terrorism. He is a former Adjunct Professor of Intelligence Studies at the American Military University.
ATTENTION READERS
Due to the nature of independent content, VT cannot guarantee content validity.
We ask you to
Read Our Content Policy
so a clear comprehension of VT's independent non-censored media is understood and given its proper place in the world of news, opinion and media.
All content is owned by author exclusively. Expressed opinions are NOT necessarily the views of VT, other authors, affiliates, advertisers, sponsors, partners or technicians. Some content may be satirical in nature. All images within are full responsibility of author and NOT VT.
About VT
-
Read Full Policy Notice
-
Comment Policy