Russia's partnerships with Pacific Rim will compensate losses from Western sanctions
… by 
Sofia Pale

,     …with 

New Eastern Outlook

, Moscow
The seven golden domes
domes of St. Petersburg

[ Editor's note:  Sofia Pale brings us the beginning of what I am sure is going to be a long series of articles by many writers on the Western sanctions follies being renamed the Two Musketeers (the EU and US), or the  "Three Amigos follies" by adding in the banksters.

If the sanctions on Iran did not pour fuel on the fire of the West's enjoying them as its new weapon of choice, (remember the Hiroshima demo), then the Asia Pivot was confirmation that America was in a total financial war situation that justified using its forward-deployed military for its real intended purpose… offense, not defense.

This had the obvious effect on those who were potential targets, putting THEM on a war footing to defend themselves against pre-emptive sanctions attacks. Gosh, where have we heard of that pre-emptive attack thing before… Project for a New American Century?

Creating new payment settlement systems got a boost that a billion dollars of advertising could not have done. But here comes the boomerang on steroids. China's silver bullet, failing US sanctions, is to make a big push for their New Economic Silk Road project from China to Germany.

This weekend, William Engdahl had a grand slam on his first PressTV Viewpoints piece covering this development in spades, with his China heading off cold war through economic diplomacy.  To that you can add the Russian response to Ukraine sanction threats of quickly boosting infrastructure funding for their plans to pipeline their energy to their Eastern borders.

As VT has long editorialized, the US and the West using international commerce sanctions as a aggressive financial weapon of war was going to backfire. Strikes and protests continue to spread all over Europe as a result of their banksters and political elites' looting. And the EU is going to come under continuing domestic political attack from its member countries.

Trying to use the foreign bogeyman as a smokescreen for the domestic enemies that all citizens everywhere have to defeat to have any security??… ahhhh… the folks are going to buy that… Jim W. Dean ]
________________________________
– First published April 3, 2014

–
"That which does not kill us makes us stronger" and "There's no great loss without some small gain" – are wonderful proverbs that historically have become an integral part of Russian society during its entire existence, helping it survive predicaments worse than any sanctions with which the West threatens Russia today.
If we look at the situation from the optimistic point of view, then we can come to some completely unexpected, although obvious conclusions.
The most unpleasant of the discussed sanctions is the possible refusal of the international payment systems, Visa and MasterCard, to serve Russian customers, as well as the lower volume of Russian resource purchases by the EU countries and America.
In fact, these and other sanctions of the Western countries would be more difficult to put into practice and would prove more expensive than the West expects.
Despite this new "Cold War" game, globalization has done its job, and the Western states have become more dependent on Russia than it has on them.
Here is a simple example: if foreign banks will lose the opportunity to service Russian plastic cards, then the Russian tourists who flock to visit attractions and resorts in Europe and America will feel uncomfortable and "uncivilized."
Those states, which directly depend on the tourist flow from Russia, for example, Finland and Bulgaria, already in the middle of March 2014 made ​​statements that would neither hinder the issuance of visas to Russian tourists nor apply any other restrictive measures. To the contrary, they said that they would be happy to see as many Russians as possible.
If Europe and America decide to buy less Russian resources to "hit hard" the Russian economy, they have to compensate for the resulting shortages, for example, by removing corresponding sanctions against Iran. Moreover, they would have to rekindle relations with Saudi Arabia.
It is no wonder that at the end of March, President Barack Obama visited Riyadh, previously having threatened Russia with some "disastrous" sanctions.
If the West begins to make purchases of fuel in Iran, the Iranian economy would immediately feel much better, and then all the previous efforts of Western diplomacy at belittling the dignity of this country would have been in vain. In the future, we can only guess what consequences there would be for the Western world, after strengthening the OPEC countries' position.
Meanwhile, "to spite its enemies," Russia has examined all the possibilities for overcoming the country's dependence on foreign payment systems and the West's commodity exports. Let us start with the fact that Visa and MasterCard are not the only payment systems that banks around the world work with. There exist cards of other national payment systems (NPS) in other countries, where the leaders are the card payment systems of China and Japan.
The Chinese UnionPay NPS was introduced in 2002, and first began to operate within the country, then went beyond it, and now is operating in 140 countries, already occupying second place after the Visa system, in terms of volume of payments. However, its success is largely due to the one billion people in China, which is much more than in Europe and America combined.
Japan, with a population of 130 million, has achieved considerable success in promoting its own NPS JCB (Japan Credit Bureau) beyond its borders, having covered about 200 countries during the last 20 years. This popularity is not explained by the number of users of the system, but by their high purchasing power – JCB cardholders are Japanese with high standards of living.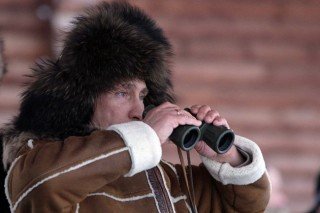 Encouraged by the positive example of its eastern neighbors, Russia also intends to create its own national payment system. Unfortunately, the new Russian NPS cannot boast about the number of clients or about their purchasing power. That is why, at least in the first years of its existence, foreign banks are unlikely to want to work with it.
Nevertheless, at the very least, the Russian NPS will provide for the domestic needs of the state and will serve as the "alternate option" in case of threats, sanctions or Visa or MasterCard failures.
Although this looks like some fantasy, the modern world is full of surprises and such a scenario may be possible. As it has become known recently, Visa pocketed about $5 billion by overstating interchange commission fees in settlements with the largest U.S. retailer Wal-Mart, and greed, as we all know, never leads to anything good.
Speaking about crazy scenarios, Russia could save considerably by not creating its own NPS, but instead joining China's payment system. Then again, maybe this scenario is not so crazy after all, considering that in March, there was a wave of reports about Russian billionaire Alisher Usmanov's buying of Alibaba Group shares, which owns another popular payment system in China – the Alipay.
Pacific countries, such as China, Japan, South Korea, Vietnam and the promising ASEAN countries. Now, cooperation is confined to increasing the exports of Russian raw materials into these countries. However, the implementation of such a cooperation requires a new (or the repairing of the old) infrastructure, in order to ensure adequate exports.
This situation can be described by another great proverb – "Every cloud has a silver lining." Thanks to the West's threat to stop using Russian energy resources, Moscow is finally starting to think seriously about carrying out a capital reconstruction of the Baikal-Amur Mainline and Trans-Siberian Railway communications, in order to transport Russian crude oil to the East.
These plans have long been talked about, but their true necessity has appeared now. The government announced that the required amount of investments is 562 billion rubles (150 billion of which will be borrowed from the Russian National Wealth Fund and the rest from the Railways own funds and private capital.)
Thus, we may conclude that, if you try, you can find a way out of even the seemingly most desperate situation. By means of threatening sanctions, the West is pushing Russia onto the path of new partnerships with the East, which can bring more benefits because of the absence of ideological motives in building mutually-beneficial relationships.
Eastern partners do not care about belonging to a "block" and do not care about issues of "democracy," "rebooting of relations," "hegemony," "dictatorship" and other terms that Western ideologists use to tie international relations into a "Gordian Knot." The countries in the East are interested in only one thing, the economy in its purest form. Its improvement, finally can lead society to prosperity.
Sofia Pale, PhD, Researcher at the Center for Southeast Asia, Australia and Oceania Oriental Studies, exclusively for the online magazine "New Eastern Outlook."
Editing: Jim W. Dean and Erica P. Wissinger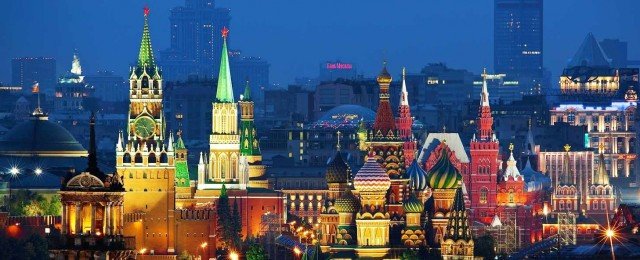 __________________________
Jim W. Dean was an active editor on VT from 2010-2022.  He was involved in operations, development, and writing, plus an active schedule of TV and radio interviews.
ATTENTION READERS
We See The World From All Sides and Want YOU To Be Fully Informed
In fact, intentional disinformation is a disgraceful scourge in media today. So to assuage any possible errant incorrect information posted herein, we strongly encourage you to seek corroboration from other non-VT sources before forming an educated opinion.
About VT
-
Policies & Disclosures
-
Comment Policy
Due to the nature of uncensored content posted by VT's fully independent international writers, VT cannot guarantee absolute validity. All content is owned by the author exclusively. Expressed opinions are NOT necessarily the views of VT, other authors, affiliates, advertisers, sponsors, partners, or technicians. Some content may be satirical in nature. All images are the full responsibility of the article author and NOT VT.