"
You just can't make this stuff up!

"

Press TV has conducted an interview with Jim W. Dean,

the managing editor of Veterans Today from Atlanta, about the head of the so-called Syrian National Coalition, Ahmad Jarba urging Washington to respond to what it describes as "genocide" by Syrian forces in the northern city of Aleppo.

[ Note: You can watch the 4 minute video interview on PressTV here.]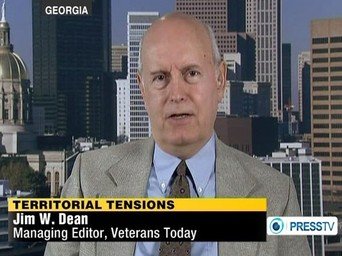 What follows is an approximate transcription of the interview.
________________________________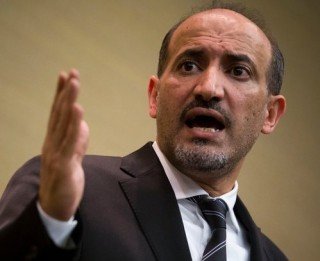 Press TV: What do you make of this call by Ahmad Jarba first of all?
Dean: Well if the situation weren't so sad it would be kind of funny. I mean the Syrian National Council … have been up in Aleppo and the carnage that they have inflicted on the Syrian people up there with hostage taking, forced marriages, rapes, robbing, they have been killing each other and for him to send a letter now complaining that the Syrian army is committing genocide by trying to stop this, I think [this] man is losing his senses.
And really these people need to be …., I do not know why the UN or somebody has not charged them with war crimes, they do not have diplomatic immunity, they should have been arrested and had been in prison instead of staying at five-star hotels.
Press TV: Well does this call in your opinion come from a sense of desperation on the part of this so-called Syria National Coalition because we are seeing the Syrian army making gains from region after region in Syria?
Dean: Well sure. They certainly have and then the rebels have been supported by Turkey up in that region and then they are also getting supported by America's allies, Saudi Arabia and Qatar coming in through the Iraqi border.
So it is an act of desperation but I do not see the US, I mean what do you think the US is going to do, start putting airstrikes on Damascus at this point? And they could have avoided the whole thing if they had agreed to negotiations where they would have an election; they could have calmed this thing down.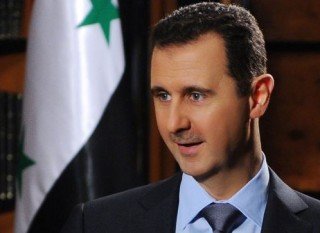 They had the option to do it but they said no, we want Assad out; we are going to basically enter negotiations where we want Assad to surrender. We are now the countries behind him because he stood up to the world powers and held them off at this point.
So he has earned the right to run for re-election and the Syrian people are not going to bow down at this point with a hundred and fifty thousand deads and probably half a million – six, seven hundred thousand wounded.
Press TV: And before I let you go Mr. Dean, you raised a point of what is the US going to do, not just the US but what are the backers of these insurgents going to do as the tide of public opinion is so against what is happening in Syria at the hands of these foreign-backed al-Qaeda linked insurgents?
Do you think these governments are going to continue funding and supporting these terrorists?
Dean: I think they will and I think if they are pushed out of Syria they are going to go somewhere else and until the international community, the UN has done nothing, the ICC has done nothing, this whole concept of diplomatic immunity for state actors who engage in terrorism particularly on a huge scale that has happened in Syria, we really have to visit now what a danger diplomatic immunity is when it choses that is a protection screen to engage in terrorism which jeopardizes all of this.
It is time to basically put some qualifications on that.
__________________________________
Author Details
Jim W. Dean is Managing Editor of Veterans Today involved in operations, development, and writing, plus an active schedule of TV and radio interviews. He broke into television work doing Atlanta Public TV programs for variety of American heritage, historical,military, veterans and Intel topics and organizations since 2000. Jim's only film appearance was in the PBS Looking for Lincoln documentary with Prof. Henry Lewis Gates, and he has guest lectured at the Army Command and General Staff School at Fort Gordon, GA.
He is working to find time now to database his extensive video archive of Americana and interviews filmed during his public TV days so individual topic segments can be key word searched to quickly use in future multi-media projects.
Read Full Complete Bio >>>
Jim's Latest Posts
ATTENTION READERS
Due to the nature of independent content, VT cannot guarantee content validity.
We ask you to
Read Our Content Policy
so a clear comprehension of VT's independent non-censored media is understood and given its proper place in the world of news, opinion and media.
All content is owned by author exclusively. Expressed opinions are NOT necessarily the views of VT, other authors, affiliates, advertisers, sponsors, partners or technicians. Some content may be satirical in nature. All images within are full responsibility of author and NOT VT.
About VT
-
Read Full Policy Notice
-
Comment Policy