The Tenth Legion was Caesar's first, and most famous

[ Editor's note: Ulson Gunnar takes us behind the smoke and mirrors of America's duplicitous "Asian Pivot". "They" think we are so stupid that they can rename the US continuing attack on China as some kind of "policy".

What we are dealing with here is another undeclared war, one where there was no public debate as to the reality of the threat, and if so… are there non-military options that would serve us infinitely better to pursue.

As you might expect, the non-military approach has a lot of enemies back home in the Land of the Free. We are so free now that our official defense policy states that we are "free" to pre-emptively attack any country that we feel "might" become a threat to us at some point in the "future". If I might adapt a phrase from Sarah Palin, that is just putting lipstick on wanton aggression.

The American people have suffered a triple betrayal here. Of course our political leadership takes the number one slot, but the military brass and main veterans organizations are right behind them.

They are not the same in terms of the greed of the military industrial complex, but they prefer a larger, more aggressive military, with the two brain-cell analysis that bigger is better, even in peacetime as they get more money. The mega military contractors feel exactly the same way.

And third is the huge number of all our other institutions, from the chambers of commerce, academia, and the legions of professional organizations, who, with rare exception, never utter a peep about the public having been cut out of the debate on this eternal warfare in which we have been engaging.

The Tenth was immortalized in Ceasar's commentaries. I buy these as the spirits come with them, which is kind of cool.

I hate to have to say this, but it needs to be said. The American people are becoming a people for whom what our founding fathers gave us… was wasted. Denial of this obvious fact will be a form of slow national suicide for us.

We voted these people into office, crooks and all, and they virtually are never booed at public events. But, when anyone proposes a major political resolution at a civic organization annual meeting, it is they who are booed, with cries of "that's none of our business"… "you are causing dissension in our organization."

So don't both sending me complaints that I am being unfair here. I have personally watched this happen and have scores of reports about more. At the end of the day, we own the problem. Santa Claus and the Tooth Fairy are not going to save us. We either fix it, or we will suffer the consequences.

I used the Tenth Roman Legionary ring that I bought last week in the featured image for a reason. They went through what I am describing above, and lost… as will we. And two thousand years from now someone, or some "beings", will be digging up our stuff and wondering how we could have been so stupid as to let it all be destroyed. Thus ends my cautionary message of the day… Jim W. Dean ]
________________________________
– 

First published 

May 5, 2014

 

–
[ Note: I would strongly advise you to click on these gem links that Ulson has embedded below. Don't worry about reading them right away. Download the pdfs or save the urls to a research file for when you do have the time. Because for a reasonable amount of extra work they will make you more knowledgeable about these issues, and you can pass it on. That is what we are doing here at VT, and we need you all to pass the word. Thanks. ]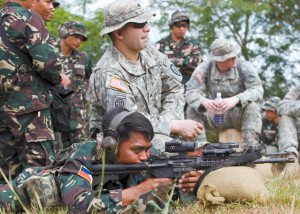 The reversal of longstanding policy preventing the US from using Filipino territory for military bases signifies an escalation in tensions between the United States and China, as well as exposes the true nature of the US "pivot" toward Asia.
The Guardian in its article, Philippines agrees to 10-year pact allowing US military presence, states that, "'the United States and the Philippines have reached a 10-year pact that would allow a larger US military presence in this south-east Asian nation as it grapples with increasingly tense territorial disputes with China,' White House officials said on Sunday."
The article would go on to claim that the move seeks to "deter China's increasingly assertive stance in disputed territories" but that it could "encourage China to intensify its massive military buildup."
For many geopolitical analysts, the move comes as no surprise. The "pivot" toward Asia, while promoted as America's attempt to reengage in the region diplomatically, was in fact nothing more than an attempt by the US to reassert itself as a hegemonic power against a rising China.
The encirclement of China with a bloc of pro-Western Southeast Asian regimes has been the cornerstone of US policy in Asia for decades.
________________________
Containing China: America's Ongoing Project 
As early as 1997, US policy makers were articulating a means of containing China's rise. One such policy maker, Robert Kagan, stated in his 1997 op-ed, "What China Knows That We Don't: The Case for a New Strategy of Containment," that…
"the choice we face is not between containment and engagement, but between an ineffective, unconscious, and therefore dangerous containment — which is what we have now — and a conscious and consistent containment that effectively deters and ultimately does change China."
Kagan and other US policy makers' desire to "change China," includes the political reordering of the country within through covert subversion and the fueling of violent separate movements along its peripheries, as well as the military encirclement of China abroad. The recent pact between the Philippines and the US, giving American military might a new foothold in the Pacific, represents one of many attempts to encircle China.
To understand this encirclement deeper, one must read through the 2006 US Army War College Strategic Studies Institute's report titled, "String of Pearls: Meeting the Challenge of China's Rising Power Across the Asian Littoral." The 36-page report details the geopolitical and strategic background within which this latest pact between the Philippines and the US was signed.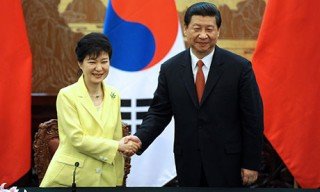 The report states specifically that, "the United States should expect countries like Pakistan, Myanmar, Cambodia, and Vietnam to welcome overtures from China. Even America's staunchest regional allies—Japan, South Korea, Australia, and the Philippines, for example—increasingly find it in their self-interest to improve ties with China.
The United States also should expect occasional expressions of reticence over U.S. military presence throughout the region. This will not necessarily indicate a diminished friendship with America; rather it is a symptom of the perception that a peaceful region does not require U.S. military presence."
The report continues by stating (emphasis added), "this perception is a fallacy, however, since security is illusory. The United States can accommodate military sensitivities with a less visible presence or reduced footprint, but America cannot afford to abandon its military commitments in Asia.
In the event China chose to pursue a more aggressive course, by seeking hegemony along the "String of Pearls," the challenge to the United States could not be ignored. In the interim, even as nations delicately balance their relationships with United States and China in pursuit of their own self-interest, America needs to keep her alliances in good stead while encouraging China's further participation in the international system as a responsible stakeholder."
The incremental creep of US military forces back into the Philippines after they withdrew decades ago, signifies America keeping "her alliances in good stead." Of course, this "international system" or "order," the report refers to was described by Robert Kagan in his 1997 piece as serving "the needs of the United States and its allies, which constructed it." In other words, this "system" or "order" within which the US would like China to submit, is a euphemism for US hegemony.
________________________
US-Philippines Military Pact is an Empty, Unnecessary Provocation 
While the US and the government in Manila will attempt to sell the recent military pact as a means of maintaining peace and stability throughout the region, it is in fact going to do precisely the opposite. It is an adversarial policy aimed at pressuring and provoking Beijing, and in particular to undermine the perceived strength of China both at home and across the region.
While analysts believe China will increase its military budget to counter the move, Beijing will likely only do so to a point. The threat to China and its interests by these new US forces is negligible. The US has neither the resources nor the political will to wage any war, anywhere, let alone with a nuclear-armed China and its billion plus population.
Should China expend a disproportionate amount of resources toward its military, it may do so at the expense of domestic socioeconomic development, and give the US an opportunity to sow the seeds of dissent across its population. Subversion, unlike an external military threat, is still a cause for concern in Beijing.
For the Philippines, its population must ask the sitting government what benefit such a pact extends to their nation's prosperity and future. Allowing the island nation to be used as a proxy belligerent in America's quest for hegemony is done so at the expense of its political ties and future with an increasingly influential China, its budget that will be surely redirected from domestic development and toward a military build-up, and all the consequences of hosting American troops that made it necessary to prohibit them years ago in the first place.
Over the next 10 years, the US will be using the Philippines to provoke and harass Chinese ambitions in the Pacific. Within these 10 years, irrevocable damage may be done between the Philippines and China, between their cultures and economies.
As the US has done elsewhere, when it has achieved its goals, it will discard Manila and any responsibility for what it has done. For the sake of slaking intentionally drummed-up nationalist fervor across the Philippines today, the Filipino people may end up paying for years well into the future.
Ulson Gunnar is a New York-based geopolitical analyst and writer especially for the online magazine "New Eastern Outlook."
Editing: Jim W. Dean and Erica P. Wissinger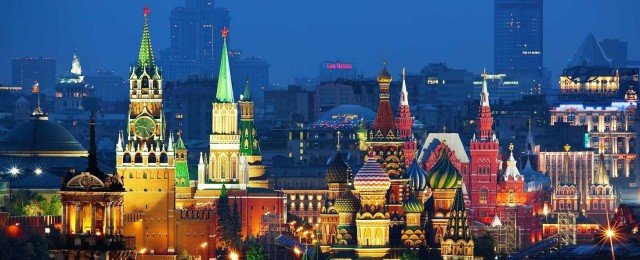 ________________________________
ATTENTION READERS
Due to the nature of independent content, VT cannot guarantee content validity.
We ask you to
Read Our Content Policy
so a clear comprehension of VT's independent non-censored media is understood and given its proper place in the world of news, opinion and media.
All content is owned by author exclusively. Expressed opinions are NOT necessarily the views of VT, other authors, affiliates, advertisers, sponsors, partners or technicians. Some content may be satirical in nature. All images within are full responsibility of author and NOT VT.
About VT
-
Read Full Policy Notice
-
Comment Policy