The Skinny on Ambassadors and American Values
The seven golden domes of St. Petersburg

[ Editor's note: We have another fabulous investigative journalism report from Seth Ferris, the caliber of work that was once done by the big box media until they had to trim their budgets.

When "special interests" bought up a lot of them, their independent journalism efforts became an historical item only. Only an empty shell is left now.

As you read this piece, think back to when you have read about the backgrounds and connections of these "stay behind" people at the State Department, with their not being political positions per se, so they cannot be replaced with political appointees by an incoming administration. You haven't. They are not covered, other than in the fluff news.

But what is not known is that many of these State Department talents come out of the think tank infiltration schools, where certain ideological talent is groomed sometimes for a decade or more to be able to get the top slots.

The process is similar to placing deep cover espionage agents, as any seasoned counterintelligence officer can tell you. When is the last time you heard of an espionage operation being broken up in the State Dept… or any branch of government for that matter? Do you think none are there? Are not our counter Intel people able to catch them, or do these people have powerful sponsors? The answer of course is the latter.

On paper they are not supposed to be political appointees, but as you will read below they sure as hell are. There was a day when the NY Times and Washington Post would have been doing major exposes' on this, but we have the lone man in Georgia doing it, and at substantial risk.

What the hell happened to the journalism trade orgs in America? How did they get so neutralized to the point that only VT uncovered the US hidden bioweapon labs being set up in these former Soviet states… far from the prying eyes of inspectors or Congressional oversight. What's up with that?… Jim W. Dean ]
________________________________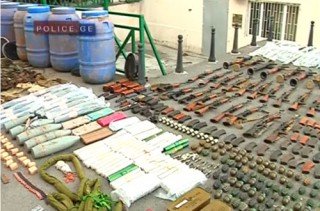 In any area of life, people use a language of their own in which words don't mean what they say. When your doctor tells you "this isn't going to hurt", he really means "I know very well this is going to hurt".
When a public body responds to a complaint by saying "your comments have been noted", it means they are going to be ignored because they are too true to act on.
US embassies use a similar language. When they say "reports have recently appeared which give a false impression of US policy in this country," they really mean that they can't actually deny what's in those reports, but they want people to look at something else instead. Understandable perhaps, but keep in mind that the US taxpayer is paying for what its embassies do, and most of those taxpayers would never agree to such things being done in their name.
One country where such language is used is Georgia. The words used above are a verbatim quote from a US Embassy press release which appeared after the Richard E. Lugar Center, the now-notorious bio weapons lab near Tbilisi Airport and another one in Kutaisi were uncovered.
So if the US cannot disprove the claims made against it, how can anyone tell what the US really represents?
The proof of the pudding is in the eating. The most senior representative of the US in any country, the person appointed to embody what it stands for, is its ambassador. Of all the 300 million or so Americans, only those who make the best impression are deemed suitable to be ambassadors. So let's take the same example, and see who the US has appointed to Georgia to see what the country really represents.
________________________
Richard Norland
This man is the current US ambassador and comes from a long line of diplomats. This explains why, he represents the country which makes a big issue out of Barack Obama allegedly being born outside it despite being born in Morocco and brought up in Africa and Europe.
He may know all about diplomatic representation, but it is tempting to ask whether he knows much about the country he is representing.
His previous assignments are an interesting bag. His family made him an obvious choice to represent the US in Russia, that very sensitive appointment. However he has also worked in some even more sensitive places – Ireland, where he handled negotiations with the IRA in Northern Ireland, Afghanistan and Georgia itself during the civil war period.
He also states in his official biography that he undertook "business trips" to Chechnya, probably because it isn't recognised by the US and therefore doesn't have diplomatic relations with it.
One of the principal funders and weapons suppliers of the Provisional IRA was NORAID, which US courts have publicly recognised as a front for arms supply. Yet this organisation continues to operate legally in the US, despite being declared by its courts to be illegally supplying weapons to a terrorist organisation.
The Georgian civil war came about because the US provided material support for the violent overthrow of the legal president. US arms supplies to a dizzying array of factions in Afghanistan and Africa continue to this day.
If the US wanted an ambassador to represent the official US policy of promoting peace and democracy and combating terrorism, it would select someone with no connection with countries in which the US has supplied arms to terrorists on his watch, an action which runs clean contrary to stated US policy. In Norland's case, this has happened time and again.
Wherever there's war in which Americans make profit, there's Richard Norland. When it keeps on happening, that's what he is representing. In Georgia he works closely with cultural affairs and NGOs to rig elections in select regions – and the motivation are well known to locals, especially those closest to the arms transit routes and money laundering operations.
________________________
John Bass
This was the previous ambassador. When his appointment was announced, it was stated that one of his credentials was that he "has led the Provincial Reconstruction Team-Baghdad, a joint team of civilians and military personnel supporting the government and citizens of Baghdad province, since July 2008."
At first sight, it is unclear why the US wanted to equate serving in Iraq, a war-ravaged former member of the Axis of Evil, with the needs of a country it has described as a "beacon of democracy and reform in the South Caucasus." Until you realise that this is another diplomat whose main interests seem to lie outside diplomatic representation.
Bass's reconstruction team in Baghdad was a USAID project. His role was to act as link man between USAID, the State Department, KBR, Halliburton and Blackwater. These major engineering, oil and security companies all have significant financial interests in Georgia, but as defence contractors, as Georgia does not have a domestic oil industry.
Bass also has longstanding links with two other defence contractors who have long-term interests in Georgia, Cubic and Archangel. Of course, the US has a defence relationship with Georgia. But is that all? Both countries reckon they have a broad strategic partnership.
An ambassador with such close ties to defence contractors is unlikely to be there to promote artistic exchanges or tourism, particularly when he has been sent there from securing a US-funded regime change in Baghdad.
Bass has also worked for the Bush White House. His boss there was Dick Cheney. He was supposed to be behind the plane which flew illegal arms supplies, amongst other things, to the unrecognised republic of Nagorno-Karabakh. It was registered in Batumi, Georgia, while Bass was the ambassador.
He represents the promotion of US interests by force even in democracies, and the use of democracies to achieve US objectives elsewhere. Is that what the US claims to be about?
________________________
John Tefft
Poor Mr. Tefft, the previous ambassador, seems to be the point man in Eastern Europe rather than an extension of the arms industry. He was moved on to Ukraine as preparation for the plum job in Russia and has previously worked in Lithuania.
He is vividly remembered for his parting gesture to Georgia, singing "It's a Wonderful World" on a popular TV talk show, an act seemingly designed to give Georgians a good reason for wanting him gone.
John Tefft represented his country by following the official line to the letter. The US has its favourites in the countries he has been to, and in Tefft's eyes they can do no wrong.
It is a principle of US-style liberal democracy that people will always hold different views, and should present those to the people for them to make a judgment.
That can't happen when one side is always automatically right, and should always be supported, just because your paymasters say so.
In Lithuania, a wave of rabid Russophobia, which was probably government-sponsored, developed on his watch. During his time in Ukraine the pro-Western element, which the US has now twice put into power unconstitutionally, got into bed with previously fringe neo-nazis to use their propensity to violence to further the interests of US favourites. These activities would appear to be anti-American, and not deserving of US support, but they can't be wrong if America's friends do them, in the eyes of Mr. Tefft.
In Georgia Tefft automatically accepted everything Saakashvili told him, including his assertions that Russia had started the 2008 war, despite the Georgian tanks rolling into South Ossetia.
Wikileaks cables have demonstrated that he was asked to explain why he believed whatever he was being told without further evidence, but gave the same answer: Saakashvili was the US favourite, he had told him this story so it must be true. This may be diplomatic, but it is somewhat un-American.
Tefft represents America's friends always being right, and acting with impunity, simply because they are America's friends. We are left to wonder what sort of countries seek such a friend, and why.
________________________
Richard Miles
Tefft replaced a rather more dubious character. Richard Miles was a top intelligence officer in the Navy and close to a key professor at the Patterson School of Diplomacy, long since proven to be a major recruiting ground for the CIA as well as the US State Department. He has held several posts, but perhaps the most prominent was as chief of mission to Yugoslavia between 1996 and 1999.
In 1997 Miles brought in and led a large group of consultants, PR companies, pollsters and "democracy promotion" organisations which nevertheless failed to ensure the election of the favoured US candidate.
The following year he led the observer teams which oversaw the implementation of the ceasefire in Kosovo, later revealed by the BBC to be fronts for gathering information which could be used to trigger war against the Serbs, not stop conflicts as they might be presumed to be doing.
In 2000, the Yugoslav elections were rigged, American-backed protestors refused to accept the results and Slobodan Milosevic was overthrown, which was the plan all along. The war in Kosovo had all been part of the plan, engineered by Miles in his official capacity, to destroy a country, install US-friendly governments in the remaining fragments and, by coincidence, establish bases there. Miles was gone, but his handiwork remained.
In 2002 he was in Eduard Shevardnadze's Georgia. The Western powers had always supported this man, despite his total lack of support within Georgia, because he spoke their own dirty language. But by this time they had finally realised this was because he was more unprincipled and venal than they were, so he had to go.
The same crowd of characters used in Serbia entered Georgia. Mikheil Saakashvili was installed in the Rose Revolution as the new pro-Western leader. Misha's behaviour soon breached any Western norm of conduct and most Third World ones, but that was OK as long as the US could fulfil its objectives.
Then Zurab Zhvania, the Prime Minister of Georgia who knew too much, started complaining. He was found dead. No one ever believed the official version about being poisoned in his flat by a faulty Iranian gas heater. Now this death is being reinvestigated and it has been demonstrated that a FBI agent, Bryan Paarmann, was involved in covering up the murder and destroying evidence about it with the help of the US Embassy.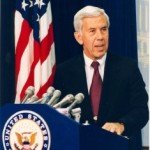 These things don't happen without approval from the top. Miles was the ambassador at the time. He is best known in the Foreign Service for making revolutions happen, "need revolution send Miles."
Miles represents doing anything which suits US purposes in other countries, including death, destruction, murder and mass repression.
This statement, like those about his successors, will be denied by the US Embassy in Georgia and regarded as another "false impression of US policy in this country." These, however, are the last four people the US has chosen to represent it in that country, and this is what they have done.
You're the guys giving the impression by appointing such people, State Department, and if it was false you could easily stop doing it—at least they could adamantly deny it.
Seth Ferris, investigative journalist and political scientist, expert on Middle Eastern affairs, exclusively for the online magazine "New Eastern Outlook".
Editing:  Jim W. Dean  and  Erica P. Wissinger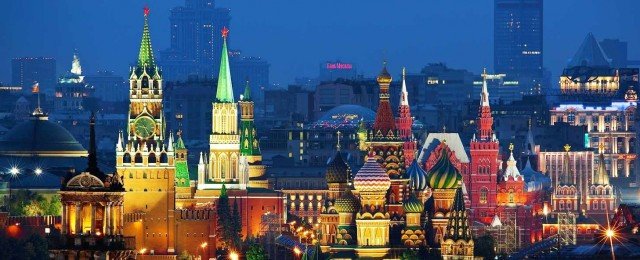 _______________________
Jim W. Dean was an active editor on VT from 2010-2022.  He was involved in operations, development, and writing, plus an active schedule of TV and radio interviews.
ATTENTION READERS
We See The World From All Sides and Want YOU To Be Fully Informed
In fact, intentional disinformation is a disgraceful scourge in media today. So to assuage any possible errant incorrect information posted herein, we strongly encourage you to seek corroboration from other non-VT sources before forming an educated opinion.
About VT
-
Policies & Disclosures
-
Comment Policy
Due to the nature of uncensored content posted by VT's fully independent international writers, VT cannot guarantee absolute validity. All content is owned by the author exclusively. Expressed opinions are NOT necessarily the views of VT, other authors, affiliates, advertisers, sponsors, partners, or technicians. Some content may be satirical in nature. All images are the full responsibility of the article author and NOT VT.