The Cold War Continues Contrary to the Destabilization of the Evil Empire
by  Lee Wanta* (Edited by Preston James)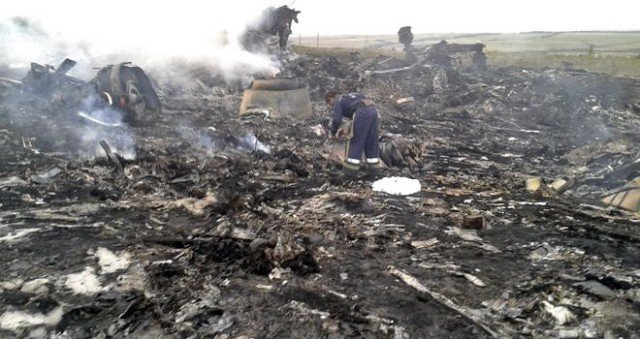 BREAKING NEWS
MALAYSIAN AIR FLIGHT 17, SHOT DOWN 17 JULY 2014
A SAD RESULT, WITH TRAGIC GLOBAL CONSEQUENCES OF THE CONTINUING LAWLESS ACTIONS WHICH ORIGINATED IN THE UNITED STATES DEPARTMENT OF STATE, ASSISTANT SECRETARY VICTORIA NULAND AND CERTAIN MULTI-NATIONAL CORPORATIONS WHICH HAVE BEEN INTERFERING WITH THE ACTIVITIES OF THE SOVEREIGN NATION OF THE UKRAINE…
298 DOMESTIC AND INTERNATIONAL CIVILIANS HAVE NOW BEEN MURDERED UNDER THE OBAMA ADMINISTRATION AS AN ACT DESIGNED TO BE "THE POLITICAL CATALYST" FOR ANOTHER ILLEGAL, UNCONSTITUTIONAL, UNPROVOKED, UNDECLARED WAR OF AGGRESSION FOR THE PRIVATE CENTRAL BANKERS AND WAR-PROFITEERS
In Part I (1), it was revealed that at the end of the Cold War, a binding General Agreement on Cooperation was negotiated between The Council of Ministers of the Russian Socialist Federative Republic (Russian Federation-Moscow, including newly emerging Russian Officials) and New Republic/USA Financial Group Ltd. GES.m.b.H. (Austria).

In Part II (2), It was revealed that this binding General Agreement specified that each party would refrain from interfering in the borders or bordering nations of each other.  Lee Wanta was the point man for these negotiations and was appointed by President Ronald W. Reagan to serve as his personal Secret Agent under the Totten Doctrine (92 U.S. 105, 107 [1875]).
America's recent covert interference in the Internal Affairs of the Ukraine are a direct infringement of this standing General Agreement on Cooperation. Despite the fact these actions have been motivated and provoked by the hijacking of American Intel by Israeli-American Dual Citizens, nonetheless they still constitute a serious violation.
It is now known that various mercenary Cutouts and Gladio related terrorist/demonstrator/protestor/mercenary groups have been deployed in a lawless attempt to generate yet another Color Revolution, this time one that they hoped could either bring down the Duly Elected Government of the Ukraine or force what was left into the European Union (EU) to be under the direct control of NATO, the controllers of Gladio "Left behind Army Operations". Of course if they could not succeed in this, which turned out to be the case, then at least the Ukraine could be Balkanized into separate states.
Of course Putin, the consummate Statesman that he is allowed Crimea to vote for Annexation into the Russian Federation, which they did by a wide margin.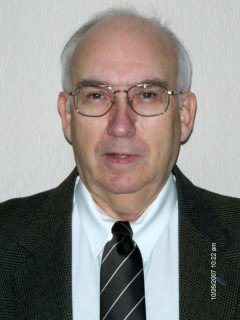 It appears that this shoot-down of Malaysian Flight 17 is just another covert attempt by the Left Behind Army, AKA the World Zionists run out of the City of London Financial District to provoke a major War between America and Russia.
Any interference between the United States with any nations that border the Russian Federative Republic is a direct and serious violation of the this standing General Agreement on Cooperation which was negotiated by Lee Wanta to end the Cold War.
It should be noted that the main emphasis in Lee Wanta's successful negotiation of this important General Agreement of Cooperation between the United States of America and the new leaders of Russia which formed the Russian Federative Republic was to end the Evil Empire with a win/win negotiated peace and NO NUCLEAR WAR.
Unless quickly abated by serious diplomatic efforts and real statesmanship, the current situation could easily undue this important General Agreement of Cooperation which has kept peace between Russia and America. Unless cooler heads in the U.S. State Department prevail, this recent false-flag provocation of the Malaysian Flight 17 shoot-down could easily escalate into a nuclear WW3 which is what the WZ provocateurs who have hijacked the USG appear to want. This would allow them to declare martial law in America and get complete control over all Americans which is necessary if their current regime is to be able to continue, since it is now breaking down at an accelerated rate as the U.S. economy crumbles.
Supporting Documents are contained in Parts I & II.
* Lee Wanta was a former Presidential Secret Agent under the Totten Doctrine [92 U.S. 105, 107 (1875), National Security Decision – Directive Number 166, dated March 27, 1985, inter alia] under U.S. President Ronald W. Reagan, whom some experts consider to be our last legally and duly elected President. Ambassador Wanta served – under Presidential Mandate – as a close personal consultant to President Reagan and was credited with having a major role engineering an end to the Soviet Union Cold War and the "tearing down of the Iron Curtain".
His remarkable story is now revealed in detail for the first time in a book authored by his biographer, Marilyn MaGruder Barnewell, titled, Wanta! Black Swan. White Hat. (3)
References:
(1) http://www.veteranstoday.com/2014/03/02/isa_ukraine-the-cold-war-continues-contrary-to-the-destablization-of-the-evil-empire/
(2) http://www.veteranstoday.com/2014/03/09/isa_ukraine-part-ii-update-the-cold-war-continues-contrary-to-the-destabilization-of-the-evil-empire/
(3) http://www.amazon.com/WANTA-Black-Swan-White-Hat-ebook/dp/B00FPDOFT4/ref=sr_1_1?s=books&ie=UTF8&qid=1405702211&sr=1-1&keywords=wanta+black+swan+white+hat
Additional Related References:
http://www.veteranstoday.com/2014/05/08/documents-emerge-vindicating-ambassador-wanta/
http://www.veteranstoday.com/2014/04/21/lee-wanta-american-hero/
http://www.veteranstoday.com/2014/01/05/the-wanta-reconstructing-america-plan/
http://www.veteranstoday.com/2013/12/28/high-speed-rail/
http://www.veteranstoday.com/2013/11/10/was-ronald-reagan-the-last-duly-elected-president/
Social Psychologist with Doctorate from Major Midwest Big Ten University. Retired after serving the community for over 36 years during which time there were numerous contacts with those associated with Intel and Law Enforcement.
ATTENTION READERS
Due to the nature of independent content, VT cannot guarantee content validity.
We ask you to
Read Our Content Policy
so a clear comprehension of VT's independent non-censored media is understood and given its proper place in the world of news, opinion and media.
All content is owned by author exclusively. Expressed opinions are NOT necessarily the views of VT, other authors, affiliates, advertisers, sponsors, partners or technicians. Some content may be satirical in nature. All images within are full responsibility of author and NOT VT.
About VT
-
Read Full Policy Notice
-
Comment Policy