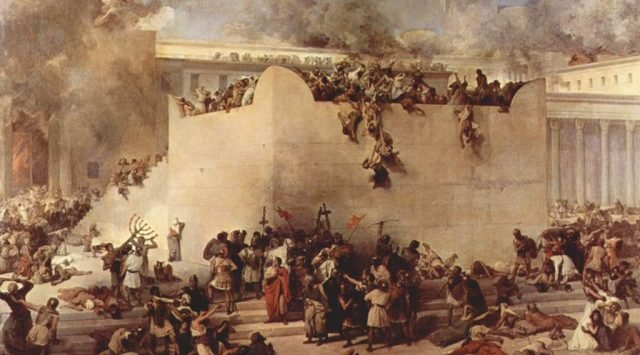 [ Editor's note: The votes are counted, and Bibi won with a margin far beyond what all the exit polls were showing. Where have we seen this before? But of course, in the American version of this, we have electronic voting.
Will the anomaly between the vote count and exit polls get a closer look — and the $100 million that Shelly Adelson put into the campaign? I will let you guess whom he supported, but I have not seen his name mentioned in it so far – another anomaly.
And Netanyahu's pledge of there being no Palestinian state on his watch… he has thrown down the gauntlet to Obama by admitting that he has never had any real intentions of seeing a peace process.
That gives Obama a free hand of sorts. If Bibi can renege on his promise of negotiation in good faith, then the US is released from its commitment of promised support. We will have more on this coming soon. We feel it is time to play a card that has not been played yet… Jim W. Dean ]
_________________________________________
–  First published  …  March 18,  2014 –
A surprising clear sweep with 30 seats, Bibi Netanyahu and his Likud are now guaranteed the next premiership of Israel.
Add to that the seats won by the religious rights and nationalist parties Bibi can now form his next government with a comfortable majority of 67 seats in the next Israeli Knesset.
Netanyahu promised on the last day of campaigning from Har Homah settlement, promising there will be NO Palestinian State during his watch. This drove and energized Israeli Right wing voters, including many of the Sephardic Jews to put Bibi on top.

In any and all cases, the continued Israeli occupation, and the sieges of Gaza were never an issue in this election. The question is what does Bibi's win mean to the different stakeholders?__
___________________________________
The Palestinians
It is clear to everyone, perhaps not to the so-called Palestinian leadership sitting in Ramallah, that the pursuit of a two state solution is dead and will remain dead for the next 4 years.
Keeping in mind that Bibi Netanyahu and his Likud party voted against Oslo. This is at a time when both the Palestinian leadership and the US and Europe are asking Hamas to accept and recognize Israel and recognize Oslo.
With the PLO/PA /Fatah commitment to continued security cooperation with the Israeli occupational authority, and with a Third Intifada unlikely during Mahmoud Abbas' watch, Bibi has the "territories" quiet and under joint control. Now he can concentrate on domestic issues, such as cost of living, health, and the widening income gap between rich and poor.
The PLO/PA/Fatah are in need of continued funding to keep the operation going. Mahmoud Abbas will do his best to convince the United States to pressure Israel to release frozen funds, thus allowing the PA to continue to function and allowing Mahmoud Abbas to continue with his charade of pursuing a two-state solution through political and diplomatic means.
It is unlikely that Mahmoud Abbas' regime will bring formal charges against Israel before the International Criminal Court. The US promises to release frozen funds to Abbas' regime in Ramallah, and it is unlikely that Abbas will take the risk of losing funding, only to bring criminal charges without any guarantee that any Israelis will be arrested and charged for crimes.
Gaza will remain under siege with no hope on the horizon. Promises made to rebuild Gaza will remain promises, with only Qatar taking the initiative to build the first tranche of housing to the tune of one billion dollars.
Fatah and Ramallah are upset that Qatar is freezing Ramallah out of the reconstruction business, when in fact Ramallah and all the cronies had been expecting to make a killing from the reconstruction of Gaza.
Hamas has to rethink its position of not negotiating and agreeing to a 5-year truce that, with the help of the US and EC, can mean the chance of opening the Port of Gaza as an alternative to the often-closed Rafah crossing and ending the illegal siege that lasted too long.
For the Palestinians within the Green Line, often referred to as Israeli Palestinians, winning 14 seats in the next Knesset is a major win, making them the third party within the 120-member Knesset. They will not be part of the next government, but it is first step in the right direction.
Now they have to work very hard to seek equality with their "Jewish" fellow citizens, and must engage in a fight to end the Jewish Apartheid that exists within the "democratic" state of Israel.
___________________________________
The United States
A clear win for Bibi Netanyahu will bolster the Republicans in both the House and Senate and will empower an Israeli-First Congress to stand in the way of any diplomatic breakthrough with Iran.
It will put an end to any hope that President Obama will take new initiatives pushing for peace in the Middle East during the 18 months remaining in his office.
Obama has to be very careful now with an Israel-First Congress that will abort whatever agenda he has for his tenure.
Americans should not be surprised if Bibi Netanyahu, not President Obama, will be invited to give the next State of the Union Message to the American Knesset.
Republicans, especially freshman Republicans senators like Cotton, Ernst and all of the Israel-First crowd will make Obama's last months in office hell. They will do their best to make sure Obama pays a heavy price for not inviting Netanyahu to the White House and not giving him the support he was seeking.
It is undetermined how this will affect the ongoing and critical negotiations with Iran and whether Bibi, with the support of the American Knesset, will abort any agreement reached between the Group of 5+1. The agreement, if it takes place, is guaranteed by the UN, with the UN as the party authorized to lift the sanction imposed on Iran. We have to wait and see.
Would an America-First wake call promote a majority of Americans, such as the lazy non-voters, to come out and vote for an America-First Congress that will put Bibi and all of his cronies in our American Knesset out of business for ever? It is doable, all it takes is willpower and commitment to America.
___________________________________
The European Jewish Community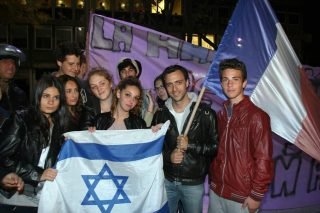 No one must refer to the Jews of Europe as a "community", since they are full citizens with prominence in politics, in finance, in arts, in media and in the social scene.
There is nothing that distinguishes this group of citizens from their next-door neighbors, other than the fact they are "Jewish", while the neighbors may be Catholic or Protestant and usually are not referred to as "community".
Time to put Anti-Semitism out of business and time to end the distinction given to European citizens who simply happens to be "Jewish".
Most likely we will see in the coming months and years a concerted effort by Bibi, the European Zionist and the US Zionist-based organizations to create false-flag "terrorist" crime, which will target "Jewish" centers, causing fear and panic and pushing them to immigrate to Israel.
In the 1950s, Zionists were successful in their campaign to force "Arab Jews" to emigrate to Israel when it engaged in organized "terrorist" activities directed at synagogues, businesses, community centers, regardless of whether it meant killing Jews in the process.
When Netanyahu declares Israel as the state for the "Jewish People", he means it. He will make sure to make life hell for all Jews living outside of Israel. Time will tell whether "Jews" consider themselves citizens of Europe or citizens of their countries or subjects of the "Jewish State", with loyalty to Israel.
___________________________________
Iran
With the expected conclusions of the negotiations coming to an end this month, we are not sure if the remaining negotiations between Iran and the Group of 5+1 will come to a successful conclusion.
What does that mean for both Iran and the US and whether a new win by Netanyahu will once again put the military option against Iran on the table?
Within the American Knesset there is a strong support from Republicans and majority Democrats for an Israeli-declared war on Iran paid for by the US in blood and money.
Iran is not like the Arab countries, which Israel can whip in no time. Iran is a powerful country with powerful military and very solid support for its leadership, especially if it comes to an attack on Iran. Iran will retaliate and will retaliate in way that causes maximum damage to the Jewish state — if not permanently weakening such regional power.
Israel will continue to play a major and key role in destabilizing the region, as it has been doing for the last 60 years. It is unclear if Arab capitals will reopen their doors to the new Israeli government of Bibi Netanyahu, though for sure some will continue to coordinate security cooperation with Israel — even purchasing hardware from Israel to bolster their "security".
___________________________________
Conclusions
For the people of Israel, no major changes will take place. They will continue to be an occupying power, the last in the world, and will continue to treat Palestinians with Israeli citizenship as second class citizens and the Palestinians of the "territories" as unwelcome guests in the Land of Israel.
They will continue to rob and steal Palestinian land and water at will. They'll continue to engage in house demolitions, targeted assassinations, frequent war on Gaza, and arbitrary arrests of Palestinians. On the home front, there will be a change in domestic priorities meeting the demands of the electorate.
Israel was and will always be an Apartheid State and the only hope forward is for the Palestinians to dump their so-called leadership and pursue the One State for all of its citizens. It is a long way to achieve equal rights but never an impossible dream.
Sami, a Palestinian-American and a US Army Veteran (66-68), recipient of the "soldier of the month award and leadership award from the 6th Army NCO Academy, is an international legal and business consultant with over 40 years of international experience, in construction, hospitality services, conservation, and defense, in the Middle East, Europe, and North Africa. Sami is a holder of BA, MPA in Public and Environmental Affairs, Jurist Doctor from Indiana University. While at IU he was elected class president, student government president and chairman of the Indiana Students Association,
Active in peace movement as a co-author of the pre-amble for the One State for All of its people and voluntary service program SalamNation. A frequent contributor on national and international affairs. He resides in the United States.
ATTENTION READERS
Due to the nature of independent content, VT cannot guarantee content validity.
We ask you to
Read Our Content Policy
so a clear comprehension of VT's independent non-censored media is understood and given its proper place in the world of news, opinion and media.
All content is owned by author exclusively. Expressed opinions are NOT necessarily the views of VT, other authors, affiliates, advertisers, sponsors, partners or technicians. Some content may be satirical in nature. All images within are full responsibility of author and NOT VT.
About VT
-
Read Full Policy Notice
-
Comment Policy