The US is Screwed
Banned on Facebook. Well, Well, Mort, truth hurts, eh? China is calling the shots now. Banning articles on this world changing event does not change it.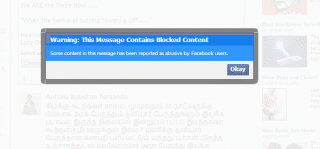 (San Francisco) – Yea,… it's true. China stopped going to the US Treasury Bond Sales auction. As a result, the US changed their tune in a hurry in the South China Sea. Looks like there is a new Sheriff in Town and the US was thrown under the bus by China. As far as we know publicly, the Chinese did not even say a word.
The US and their junior partner Japan were involved in a dispute with China over a few uninhabited islands in the South China Sea. It has gone on more than a hundred years. Finally, China had had enough.
The Chinese action and its immediate effect are not lost on the Japanese leadership and the rest of the world.
So, now the US and Japan are aimlessly playing with their war toys in the South China Sea, impressing no one but the eternally weak minded that are always with us.
Let's Bottom Line this world changing event. China said "Jump" the US said "How high?"
US Foreign Policy is no more; it is  pointlessly absurd, ignored and cannot be enforced.
[End]
Sources and Notes

Japan

"Japan, U.S. abandon drill to 'retake' isle,  Joint exercise called off due to fear of backlash from China," Jiji, The Japan Times, Sunday, Oct. 21, 2012. http://www.japantimes.co.jp/text/nn20121021a4.html

United States

Japan, U.S. abandon drill to 'retake' isle | Citizens for Legitimate …  www.legitgov.org/Japan-US-abandon-drill-retake-isle  Oct 22, 2012, A US based news service.

China

Japan US joint drill begins, retaking island cancelled, Yu Runze, Sina English, SINA English, 2012-11-05. Sina is an online media company serving China and the global Chinese communities. http://english.sina.com/world/2012/1104/523185.html

Europe

Territorial conflits: news on Japan, Taiwan, China, US and the Senkaku/Diaoyu  http://www.europe-solidaire.org/spip.php?article26770

Google

Google this for more world wide coverage: Japan, U.S. abandon drill to 'retake' isle

For further research and background on this life changing event Google this for millions of results world wide: ship killing missiles