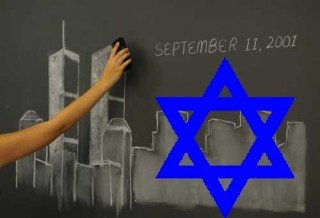 My good friend William Rodriguez put me on a "9/11 victims' families" email list. So one day I received the following:

Annual Teacher Awards:
$500 For Your Classroom
Our good friends at the 9/11 Tribute Center want to recognize and reward educators who teach about September 11th in innovative ways!
Any teacher who has created exemplary educational projects that help sustain the memory of September 11th is eligible. This award honors innovative educators who have engaged their students in the discussion of the ongoing impact of September 11th and have focused on humanitarian responses to 9/11.
Winning projects introduce 9/11 through curricula in the arts and humanities: history, language arts, visual, media and performing arts. Each awardee's school receives a $500 gift for their school and framed Certificate of Merit, presented during a formal award ceremony.
All applications are due by January 27th, 2014 and should include a brief Project Description; examples of resources or lessons plans used; and reflections on the experience. Please also include your name, school name, school address, grade(s) involved in the project, and number of class periods used for the project. Submissions can be emailed to [email protected]
I sent them the following submission:
Dear 9/11 Tribute Center,
While teaching Intro to Islam at UW-Madison I mentioned the fact that 80% of the world's Muslims (and 60% of American Muslims) consider 9/11 an inside job. For that I was witch-hunted out of the American academy by Karl Rove and Lynn Cheney, and lost over $2 million in projected lifetime earnings.
Am I eligible for this prize? I could really use the 500 bucks.
Kevin Barrett
I didn't hear anything for two weeks. Then this arrived:
Dear Kevin Barrett
We, at the Tribute Center, express our gratitude to you for submitting to our September 11 Teacher Award competition.
The entire staff of the Tribute Center was deeply moved by the tremendous projects that teachers from around the city, state and nation sent to us.
Your submission, however, did not fit our criteria of bringing 9/11 into the classroom in a meaningful way.
By the end of this month, we will be listing the winning projects for this year on our website: http://www.tributewtc.org/programs/teachers_awards.php.
Yours truly,
Wendy Aibel-weiss
Director of Exhibits and Education
Wendy Aibel-Weiss • Director of Education & Exhibits
9/11 Tribute Center • A project of the September 11th Families' Association
22 Cortlandt Street • Ste 801 • New York, NY 10007
www.tributewtc.org • www.911families.org • 212.422.3520 x121
Encouraged by this response, and inspired to engage in more utterly pointless correspondence, I decided to email my Press TV debating partner Lawrence J. Korb by way of http://www.americanprogress.org/about/staff/korb-lawrence-j/bio/
Korb had tried to weasel out of facing the full implications of August's al-Ghouta false flag (watch our debate and read the transcript here.)
Dear Lawrence,
I appreciate your relatively reasonable demeanor in our Press TV debates (you should see some of the al-Qaeda enthusiasts and Likudniks they sometimes throw at me) and am willing to consider the possibility that you are a reasonable man with good intentions. That said, I am puzzled by your claim that Assad implicitly accepted responsibility for the al-Ghouta attack when he agreed to give up Syria's chemical weapons. Since the US was about to bomb his country, and the chemical weapons deal was the only way to avoid it, obviously he would have taken the deal no matter how ludicrous the pretext. Additionally, I'm sure you know that he heaped scorn on what he rightfully viewed as the ridiculous assertion that his forces were responsible for al-Ghouta.
While there may be plenty of good anti-Assad arguments available, this particular argument – that he should still be blamed for the al-Ghouta incident – is a morally reprehensible lie. Given the scale of that atrocity, blaming the intended victim rather than the perpetrator is, simply, evil.
Are you an evil man? Or have you simply not thought things through?  An apology and admission that you were wrong on this one might be appropriate.
Best
Kevin Barrett
PS: On who really did al-Ghouta, see: http://nocheinparteibuch.wordpress.com/2014/01/29/zahran-alloush-prime-suspect-for-the-cw-attack-in-ghouta/
I have not yet heard back from Lawrence J. Korb.  Emailing him to ask why he hasn't responded would be…pointless.
ATTENTION READERS
Due to the nature of independent content, VT cannot guarantee content validity.
We ask you to
Read Our Content Policy
so a clear comprehension of VT's independent non-censored media is understood and given its proper place in the world of news, opinion and media.
All content is owned by author exclusively. Expressed opinions are NOT necessarily the views of VT, other authors, affiliates, advertisers, sponsors, partners or technicians. Some content may be satirical in nature. All images within are full responsibility of author and NOT VT.
About VT
-
Read Full Policy Notice
-
Comment Policy