~
"Because the United States itself has a long record of supporting terrorists and using terrorist tactics, the slogans of today's war on terrorism merely makes the United States look hypocritical to the rest of the world." ~ Professor William Odom, formerly President Reagan's NSA Director
We had hoped as time went by that the huffing and puffing of Western armchair political generals would be seen for what it was by a growing number of their constituents… an attempt to distract attention from domestic problems by using Russia and Putin as a Mexican piñata.
Here in the US, our war-loving NeoCons drooled over the opportunity to do some Russia bashing. But to everyone's surprise, they had support across the aisle, as Democrats felt they needed to make a show of supporting "their" president. Such displays are considered an expected courtesy on Capitol Hill.
We all know they could not care less what the people felt, despite having polled in strong numbers they did not want American involvement. But we know that meant no American troops. So the war strategy has morphed into a primarily financial one, with the US the number one sanctions gunslinger on the planet.
And for fighting troops, after Syria, the US is quite experienced in using proxy troops now, including the terrorist kind. Unfortunately there has been no public political blow back, no accepting of responsibility by politicians or their parties for the continued slaughter in Syria. That has set the stage for encouraging them to use the same scenario on Ukraine.
The unsaid threat is, "Either do what we want or watch your country be destroyed in endless civil war, with the help of all the outside mercenaries and hired killers we can find on the cheap."

The wild-card game of chicken for the West would be their taking the risk of having their loans default, while the Russians would suffer big loses in their business holdings in East Ukraine, not to mention the uncertainties of continued gas flow through the Westward pipelines.
The people will have their first major political input with the European Parliamentary elections just around the corner. I had been willing to place a bet that the business community in Europe would not be too excited about sanctions wars with Russia. They have been struggling during these years of recession and austerity, especially with regard to declining exports.
_______________________
The main sanctions counterattack came on two fronts, in Germany of all places. Foreign Minister Frank-Walter Steinmeier said, "We must avoid falling into an automatic [sanctions] mode, which leads only to a dead end and leaves no more policy options."
Ex-chancellors Gerhard Schroeder and Helmut Schmidt denounced the silly game of playing sanctions-roulette, with the 95-year-old Schmidt accusing the EU leaders of megalomania for attempting to annex Ukraine.
EU leaders have been blind to the risks of triggering the mess we have now with Ukraine on the edge of complete civil war and the breakup of the country. Merkel was publicly booed at a political event with her party this week, all of this evidence that the pendulum is swinging back.
Next, the German Chamber of Commerce lead the way for the business community in their opposition to any more sanction threats as just plain crazy because Russia is a major export market for many German companies. The number of jobs directly involving Russian exports came in at 300,000.
But left out was the important aspect that those export earnings play a key roll in helping keep Germany's balance of payments in line. These exports to Russia pay for the energy imports. I had been watching this happen like a slow-motion train wreck.
While the Western buffoons were playing Puff the Magic Dragon with their Russo-phobia, Putin and Lavrov, as always, were not over reacting. But they were sending out signals that they were doing what anyone else would have to do when being threatened with escalating sanctions. They began a crash sourcing program to see where they could replace the imports they needed.
But that got no traction for the US State Department dummies, or Mr. Hague in Britain. The West was still in denial. A week went by and more hints came with the announcement that the Russian defense community must plan on domestically producing all the critical things they need to avoid being held up like a stagecoach by the sanctions bandits.
The bell went ding, ding, ding. Those Russian export markets for Western companies were now going to be a PERMANENT loss even if the Ukrainian crisis cools off. So the business community felt they were being ill-used by their politicians, which they were.
_______________________
Now we come to another dangerous area on the Western regime-change follies. When they have miscalculated and created a big mess, what to do they do?
They blame the other guy, because taking the blame for screw ups is considered an idiot's move. Their thinking is, "No one else ever takes the blame, so why should I?" And in that regard, they do have a point.
But that makes them very dangerous, and here is some proof. The insurgents have been losing in Syria, totally rejected by the Syrian people who hate them for the carnage they have brought upon the country.
Enter stage-left last week the Friends of Syria making a big show in giving the Syrian National Council more support to keep fighting, when if they had any sense, they should be pressuring them to negotiate the best deal they can. You can't really call this poor leadership, because it's no leadership at all.
I am sharing this in detail as I foresee the West could be stupid enough to do a Syria number on Ukraine. You already have the Right Sector head, Dimitry Yarosh, stating during a presidential campaign debate that guerrilla warfare would be coming soon to the East Ukraine break-away regions.
Kiev's Interior Minister has already acknowledged that foreign mercenaries are in the country and have been deployed. With all the stories we have heard of Kiev having to beg for soap and underwear for their troops, we must assume that some foreign country has militarily intervened by paying for the mercenaries.
The only grownup actions we saw from the West this week came from the IMF. It warned Kiev coup-meisters that if they could not come to some arrangement to prevent the East from breaking away, the debt rollover commitment would have to be "reviewed", since any hope for economic improvement would go up in smoke.
The threat did not seem to bother Dimitry Yarosh very much, as he was also threatening to blow up the gas pipelines. This guy could become the poster boy against future coups.
_______________________
We see no visible pressure from the US or EU to reign in Kiev's military operations which is a signal that they have Western approval. We had general artillery shelling of Kramatorsk today, something that would not have been done without authorization from Kiev.
The new Donestk interim government says it will not talk to Kiev while its troops are attacking — a quite reasonable position.
This will just harden positions even further and make any settlement later much more difficult. I have been studying the photos closely and the Eastern self-defense people are well armed now with light weapons. You can see that army veterans are their core defense troops, and they have layered ambush positions along all the lines of approach. They have anti-armor weapons, too, although they have used them sparingly.
We got the first reports today of Ukrainian soldiers going over to the East, then being recaptured and executed. If Kiev engages in that, or their nationalist killers do, I can tell you that will put a military coup on the front burner. No professional army is going watch a bunch of cheap politicians and their thugs start executing their soldiers.
Resupply problems would be a major deterrent for that, but we don't know if Kiev can resupply them anyway. All the army has to do is make a deal with the Russians to watch the border for them and then redeploy to confront the Kiev and Right Sector troop units, and Kiev's "anti-terrorist" operation will be over.
If the army field grade leaders are smart, they will realize they can stop the killing. And we learned today than their rear area would be protected, as the Kharkov region has bowed out of the Kiev elections and will be holding their own referendum.
You can assume they are mobilizing their army for defense at the same time. The three regions are contiguous, with their backs to the Russian border and interior lines of communication between them.
If they reached that point, the next trip-wire would be if Kiev would use its attack helicopters and fighter bombers against ground forces in defensive positions. If that happened, then all bets are off, as the Russians might send in air defense units. I can't see them sitting back and watching Russians being bombed while in defense positions.
Lavrov drew that red line, of protecting Russian citizens if attacked as they were in Georgia, and large numbers of people in East Ukraine are. We hope that it does not get worse, before it gets better.
Jim W. Dean, managing editor for Veteranstoday.com, producer/host of Heritage TV Atlanta, specially for the online magazine "New Eastern Outlook."
Editing: Erica P. Wissinger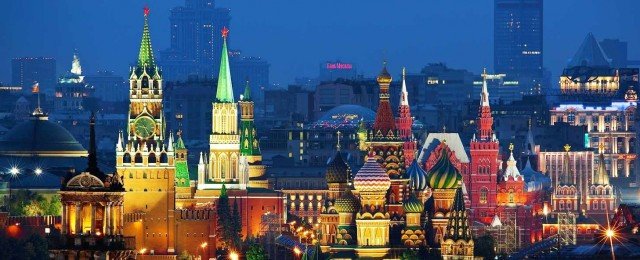 _______________________________
Jim W. Dean was an active editor on VT from 2010-2022.  He was involved in operations, development, and writing, plus an active schedule of TV and radio interviews.
ATTENTION READERS
We See The World From All Sides and Want YOU To Be Fully Informed
In fact, intentional disinformation is a disgraceful scourge in media today. So to assuage any possible errant incorrect information posted herein, we strongly encourage you to seek corroboration from other non-VT sources before forming an educated opinion.
About VT
-
Policies & Disclosures
-
Comment Policy
Due to the nature of uncensored content posted by VT's fully independent international writers, VT cannot guarantee absolute validity. All content is owned by the author exclusively. Expressed opinions are NOT necessarily the views of VT, other authors, affiliates, advertisers, sponsors, partners, or technicians. Some content may be satirical in nature. All images are the full responsibility of the article author and NOT VT.