The seven golden domes of St. Petersburg

[ Editor's commentary:  We watched the coup-miester government play hard ball with Russia and Gazprom on their billions of gas debt, the age-old scam where they collected the money from the customers, spent it on other things, and then stiffed the supplier.

Obviously the West was coaching them. The EU's offering a no-cash subsidy help to sucker them into the EU membership mirage is what drove Yanukovich back to the Russians, because the gas subsidy to a low wage population was critical, and also for their business export markets.

The deal I expect them to go for now is the old pre-coup prices, so the Russians actually continue subsidizing the takeover of Ukraine by the West. Somehow I don't see that as politically feasible for Putin.

While the Russians have Crimea, the prospect of a Western-coup dominated government ruling over Russia's main Black Sea base is a non-starter. No Western country would have it differently.

With the elections over and a first-ballot president going into office with a 60% turnout, I suspect he will deal with East Ukraine with a gun pointed to their heads. The Russian troops are off the border now, the people are tired of the drama, and financial strain must be reaching a difficult point for them.

The new president has pledged a unified country with no federation. The US, EU and IMF probably told him, "No way Jose…we need to milk that Eastern industrial area, so do whatever you have to do to keep it, as long as only Ukrainians are dying."

I don't see the breakaway states taking less than a new constitution and federation. The two nationalist parties came in each at 1%. Their political power will revert back to what they choose it to be, rent-a-thugs in exchange for getting on the government nipple.

The break-away state will need to see some outside support like the Kiev coup-miesters got, or Kiev will just strangle them. Kiev will hold them hostage, literally, for a subsidized gas deal from the Russians. Yes, they would be that cruel… Jim W. Dean]
________________________________
– First published May 19, 2014 –
As we predicted before this got nasty, when it was just a matter of EU Association agreement vs. Customs Union, the conflict in Ukraine will have only one winner – the USA.
Politically there is every reason to believe that the deposed President Yanukovych will eventually regain public support, if he is allowed to live that long, as he will be the only player left who will be advocating a reunited Ukraine in which all forces have a say.
But what sort of country could that be, and what sort of country is the new Ukraine, shorn of Crimea, most likely to become?
In the name of shoring up the "new democracy" created by the same troublemakers who brought you the "Orange Revolution" which was annihilated as soon as democracy got in its way, the IMF has handed out its usual loans.
What follows is a poorly translated video game, "all your base are belong to us," a simulation of a war scenario similar to that of Ukraine. A more accurate rendering of the current situation there might be, "Welcome to the IMF – all your coals are belong to us".
[youtube 8fvTxv46ano] – Exit 192 – All your base are belong to US
The EU and its erstwhile supporters have to convince themselves that they are justified in staging their second coup against the democratic process in Ukraine by demonstrating that their values are superior. Therefore their financial mechanisms, which ostensibly have nothing to do with politics and are all about a superior understanding of economic science, have to be imposed.
The new Ukraine, as it is a Western creation, must be put in hock to the IMF to keep it in eternal dependence on its new masters. This is not what anyone in Ukraine fought for, but it should have been foreseen as a consequence.
Third World countries are often ruled by regimes of a nationalist character. This is not because their peoples are rabidly nationalistic or tribalistic as it is assumed, but because these countries want to be fully independent, in control of their own resources and destinies, not continually indebted to foreign banks, donors and investors.
In Western democracies the people feel that the IMF, World Bank, UN etcetera are Western institutions and therefore belong to them, despite the fact a citizen of a Western country has no more control over these institutions than one in the Third World.
Therefore when these institutions impose their terms on a new country Westerners see this as some sort of empowerment of that country, a means of helping it become truly Western. Even those most affected by this legalised extortion follow this line of thinking for a while, until it dawns on them that the same IMF terms will never allow them to become more than clients of, and excuses for, the West.
Ukraine will pay a heavy financial and political price for what it thinks is joining the West. The most optimistic scenario is that prices will double and pensions be cut in half to meet austerity targets. Ukraine can no longer rely on its industrial East to produce its wealth, as much of that will now become either a part of or a client of the Russian Federation.
Despite this, the terms imposed upon it are more stringent than those applied to Greece and Spain, whose governments swiftly fell when they accepted those terms, although this has not made any difference to their repayments.
The new Ukrainian government, if it survives the package imposed on it, will have a pretty hard time paying back the IMF loans it is receiving. The national gas bill will eat up all but a bit of any cash set aside to do so, not due to Russian intransigence but to world prices.
The BBC has reported that Russia's gas company, Gazprom, has asked Ukraine to pay $1.66bn (£1bn) for gas deliveries in June.
"The Ukrainian gas company Naftogaz should pay this bill by 2 June and, starting from 3 June, the company will be getting gas… only at the volumes paid for," Gazprom said in a statement. This means, basically, you will only get what you pay for, as we don't trust you to pay later. If Ukraine fails to pay for June deliveries by June 2, Gazprom will otherwise cut off gas supplies the next day.
Ukraine has not paid for its Russian gas for two months. Its arrears for previous deliveries now total 3.5 billion USD. On April 1, the price of Russian gas increased to $485 per thousand cubic metres from 268.50 USD, as Russia withdrew two major discounts schemes.
Ukraine refuses to recognise the new gas price, but it is fully in line with the contract the two states signed back in 2009.
Already it has been reported that Ukraine and the EU will sign an agreement on the provision of 1 billion euro in financial assistance to Kiev. A Ukrainian government delegation, led by Energy Minister Yuriy Prodan, has discussed gas issues, including natural gas supplies sent from Russia to Ukraine and their transit to EU countries, with EU energy commissioner Gunther Oettinger in Brussels.
The question is: what will happen if Ukraine cannot meet its new debt obligations? Even if its government changes its debts won't. It is likely that the EU will pump more money into Ukraine in order to prevent it turning to Russia for aid to pay off the debts to the IMF it took on to pay off its debts to Russia. But will it bail out Ukraine forever?
____________________________
When Greece first went into default and accepted an EU bailout the question was asked: if Greece goes bankrupt, what then? Will it cease to exist, or be taken over by a richer country?
No one has ever answered that question because sovereignty and finance operate according to different rules. But when it is beset by defaulting members and a succession of crises of its own, will it keep the supplies going to Ukraine indefinitely?
Having already expanded too far too fast, as it can only sustain its existence by imposing its values on all. The EU has two choices in Ukraine. Either it can risk bankrupting itself in order to create a forward operating base where it can do its usual dirty deeds away from domestic scrutiny.
Or it can use the crisis as a means of creating a two-tier Europe, in which everyone is a member, but some are more member than others.
The EU began as a purely economic project, political union being merely a by-product. The expansion into the former Soviet bloc had no sound economic basis, as the economies of the emerging states could not contribute much to general European prosperity. It was purely a political move, designed to show that Western values were superior.
It is this very divergence of focus which gives the EU an excuse to get out. Politics is one thing, economics another. If the rich nations can no longer support the poor ones they will allow them to keep their political relations with the rest of the EU and guaranteed free trade, but other financial arrangements will be made for them. Put so much in, get so much out. In effect, what Gazprom has said to Ukraine is what the EU will also end up saying to it.
As long as it keeps Ukraine indebted with hopes of the debt being repaid the West will be able to do what it likes in Ukraine. If it loses that hope it will still control its finances and resources and have fewer obligations to contribute.
A Ukrainian default, real or imagined, will establish the two–tier Europe in which the West has increased power but reduced responsibility. The US will have its bases and Ukraine will haemorrhage less of its own cash. Having helped Ukraine this once, to create its debts, the West will have it for free and never need to pay for it ever again.
A win-win situation for the official Europe which is remarkably free from any mechanism of scrutiny does not have to be a lose-lose situation for Ukraine or anywhere else.
But at present the only Ukrainian winner of its supposedly internal conflict is the seemingly defeated Viktor Yanukovych, whose geographically sensible policy of trying to balance the West and Russia will soon make a lot more sense to his opponents than it did at the time.
More insightful background is provided by this video, along with some worthwhile comments.
[youtube HZc6oD0WfW8] – Greek IMF Crisis : The Real Causes
Henry Kamens, columnist, expert on Central Asia and Caucasus, exclusively for the online magazine "New Eastern Outlook."
Editing: Jim W. Dean and Erica P. Wissinger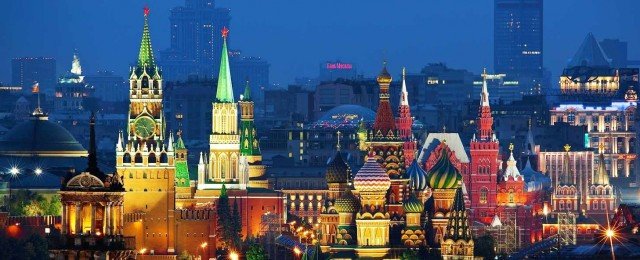 ________________________________
Jim W. Dean was an active editor on VT from 2010-2022.  He was involved in operations, development, and writing, plus an active schedule of TV and radio interviews.
ATTENTION READERS
We See The World From All Sides and Want YOU To Be Fully Informed
In fact, intentional disinformation is a disgraceful scourge in media today. So to assuage any possible errant incorrect information posted herein, we strongly encourage you to seek corroboration from other non-VT sources before forming an educated opinion.
About VT
-
Policies & Disclosures
-
Comment Policy
Due to the nature of uncensored content posted by VT's fully independent international writers, VT cannot guarantee absolute validity. All content is owned by the author exclusively. Expressed opinions are NOT necessarily the views of VT, other authors, affiliates, advertisers, sponsors, partners, or technicians. Some content may be satirical in nature. All images are the full responsibility of the article author and NOT VT.