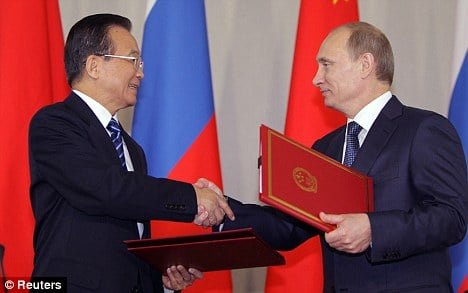 [ Editor's note: Mr. Engdahl brings us another chapter in America's worldwide financial wars — the undeclared war where no town hall meetings were ever held for a year to get public input and explain what the real threat and end game of it all was.
Democracy comes to a screeching halt when the elites feel their planetary game of RISK is put "at risk" with moves by anyone to escape from their financial plantation.
The West has now overplayed its sanctions doomsday weapons. The British banking sanctions on Iran, after too long getting through the European courts, were thrown out as having been totally arbitrary. The White Hall hucksters thought it was a no-lose deal even if they eventually lost, because they would have the banks tied up during that time.
But the Tommies are now on the record for having maliciously used the sanctions against the Iranian people who had posed no threat to the British. Iran was not killing British nuclear scientists, or City of London banksters for that matter. They were not seeking a military alliance with Scotland.
The financial uncoupling of the East and West, which would probably have taken a generation, will now be over in five years. That is half the time the West has been accusing Iran of having a nuclear weapons program, when none of the accusers, including Israel, has yet to put any proof on the table.
The failed Western policy will retreat behind the usual phony smokescreen claims that the growing menace from the East has to be put in its place before it gets too strong.
Mind you, both Russia and China have defense establishments that really are defensive, while the West regards anyone who can defend themselves as threats. That is the new American way. What else can I say.
Over on our side of the planet, our two-bit leaders invent one threat scam after another to skin us alive financially, where 9-11 is the most prominent example to date. Strong trade ties and fair trade were goals wisely pursued to depress the winners and losers competition, which in the past always led to big wars.
But now, it is the West that has decided to throw that accomplishment overboard and replace it with never-ending tensions and hostilities so it can use the war powers and emergency acts to save itself from the huge mistakes they have made, and not have to face the music to their respective electorates.
As more and more people in the West are learning, the real enemies are here, and it is that battle that will determine if we or "they" win. We have to turn our guns back around and point them in a direction where they can do some good… Jim W. Dean ]
---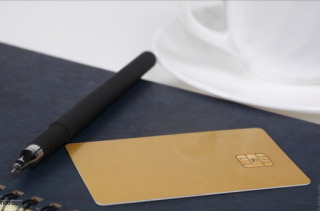 by F. William Engdahl, with New Eastern Outlook, Moscow
Russia and China, the two strategic Eurasian nations, are moving clearly to ultimately break free of the stranglehold of the Dollar System.
On September 10, high-level talks took place between the two countries discussing the establishment of an interbank money clearing system independent of the US-controlled SWIFT payments system.
If enacted it would represent a major step in being able to defend their economies from Washington's newly-developed weapon of financial warfare against a country that does not behave just as certain powerful circles want.
On September 10, Russia's First Deputy Prime Minister Igor Shuvalov met in Beijing with his Chinese counterparts to discuss setting up a system of interbank international transaction clearing that would replace or could, in the event of increased US and EU sanctions, replace the SWIFT interbank payment mechanism.
According to Shuvalov after his talks in Beijing, he stated to the press, "Yes, we have discussed and we have approved this idea."
Russia is reacting to the current escalating financial warfare being initiated via Washington's economic sanctions against key leading Russians. This is all part of the current Washington agenda of recreating the tensions and confrontations of the Cold War in their effort to drive a bloody wedge between the EU countries, especially Germany, and Russia.
This past March, under strong US pressure, the EU unanimously adopted a series of sanctions against key Russian individuals close to President Putin. The sanctions came as a response to the independence referendum in Crimea in which the vast majority, some 93% of voters opted to request membership in the Russian Federation and secession from Ukraine.
The Society for Worldwide Interbank Financial Telecommunication, SWIFT, is one of Russia's primary links to the international financial system. Bloomberg reported that on August 30, ironically just after Russia had proposed in Minsk terms of a ceasefire between the Kiev Government and east Ukraine rebels, Prime Minister David Cameron's government proposed that the EU escalate its Russia sanctions warfare by blocking Russian banks from SWIFT clearings.
Were that to happen, it would be tantamount to a declaration of full economic war between the EU and Russia. The consequences for the EU would clearly be devastating, something Washington or leading Wall Street circles would, no doubt, chuckle about in a kind of Schadenfreude. Already US-imposed EU sanctions against Russia have begun hurting the German economy significantly.
Blocking Russia from the SWIFT system would be very serious and result in equally tough retaliatory actions by Russia. Excluding Russia from SWIFT would cause problems in cross-border banking that would disrupt trade.
---
A new international credit rating agency
The latest Beijing talks reveal that Moscow is not naïve about the intent of certain Washington circles to escalate the pressures on Russia to a new Cold or even Hot War.
China and Russia are also in discussions around the creation of a new international credit rating agency independent of the politically-manipulated US credit agencies, Moody's and Standard & Poors.
These moves between the two leading members of the Eurasian Shanghai Cooperation Council countries, and also the two major countries of the BRICS—Brazil, Russia, India, China, South Africa—follow the decision this July in Brazil by all BRICS states to found an alternative to the Washington-controlled IMF and World Bank, creating a BRICS Infrastructure Bank and currency fund.
Parallel to these moves to decouple from the chokehold of the dollar system, Russia and China are negotiating agreements to conduct major energy trade in their own currencies and not, as has been the accepted practice since the 1944 creation of the Bretton Woods System, via the US dollar.
Since August 1971 when President Nixon decided to break the legal tie between the US dollar and gold, US power has rested on a system where, whether the dollar rose or collapsed, all nations would be forced to trade using US dollars for oil, commodities and ordinary trade.
When the Euro first challenged that "reserve currency" role of the US dollar after the 2008 financial crisis, Wall Street and the economic warfare unit of the Obama Administration — the Working Group on Financial Markets, known in Washington as the "Plunge Protection Team," headed by the Secretary of the Treasury and including the Chairman of the Federal Reserve, Chairman of the SEC and Chairman of the Commodity Futures Trading Commission — coordinated what became the "Greek crisis."
The Greek crisis was de facto Washington and Wall Street full-scale financial warfare attack on the stability of the Euro, using the Federal Reserve, rating agencies, Wall Street-financed hedge fund speculators and the Treasury of the United States to create the Euro crisis. The dollar rose dramatically as a result and the Euroland economies have been devastated and weakened ever since.
Clearly, China and Russia and other key emerging economies have understood Washington's new financial warfare weapon, perfected since the financial measures of September 11, 2001, allegedly against money laundering by international terrorists, but clearly applicable to all banks in the world today.
The world is nearing a decisive "tipping point" economically and financially, and the creation of a joint Russian-Chinese alternative to SWIFT would add a large nail in the dollar coffin. Washington and Wall Street are unlikely to accept that nail without responding. We are in a new era of global warfare since the US-financed Ukraine coup of February 2014.
---
F. William Engdahl is a strategic risk consultant and lecturer, holding a degree in politics from Princeton University and is a best-selling author on oil and geopolitics, exclusively for the online magazine "New Eastern Outlook."
Editing:  Jim W. Dean  and  Erica P. Wissinger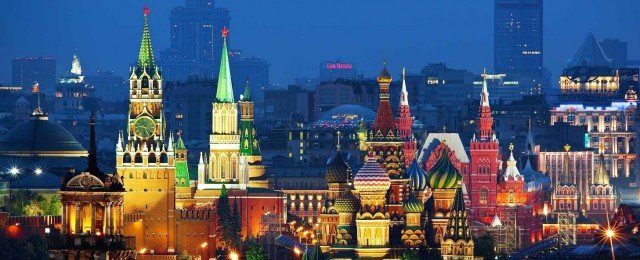 Frederick William Engdahl (born August 9, 1944) is an American writer, economics researcher, historian, and freelance journalist.
He is the author of the best-selling book on oil and geopolitics, A Century of War: Anglo-American Oil Politics and the New World Order. It has been published as well in French, German, Chinese, Russian, Czech, Korean, Turkish, Croatian, Slovenian, and Arabic. In 2010 he published Gods of Money: Wall Street and the Death of the American Century, completing his trilogy on the power of oil, food, and money control.
Mr. Engdahl is one of the more widely discussed analysts of current political and economic developments, and his provocative articles and analyses have appeared in numerous newspapers and magazines and well-known international websites. In addition to discussing oil geopolitics and energy issues, he has written on issues of agriculture, GATT, WTO, IMF, energy, politics, and economics for more than 30 years, beginning the first oil shock and world grain crisis in the early 1970s. His book, 'Seeds of Destruction: The Hidden Agenda of Genetic Manipulation has been translated into eight languages. A new book, Full Spectrum Dominance: Totalitarian Democracy in the New World Order describes the American military power projection in terms of geopolitical strategy. He won a 'Project Censored Award' for Top Censored Stories for 2007-08.
Mr. Engdahl has lectured in economics at the Rhein-Main University in Germany and is a Visiting Professor in Economics at Beijing University of Chemical Technology.
After a degree in politics from Princeton University (USA), and graduate study in comparative economics at the University of Stockholm, he worked as an independent economist and research journalist in New York and later in Europe, covering subjects including the politics of energy policy in the USA and worldwide; GATT Uruguay Round trade talks, EU food policies, the grain trade monopoly, IMF policy, Third World debt issues, hedge funds, and the Asia crisis.
Engdahl contributes regularly to a number of international publications on economics and political affairs including Asia Times, FinancialSense.com, 321.gold.com, The Real News, Russia Today TV, Asia Inc., GlobalResearch.com, Japan's Nihon Keizai Shimbun, Foresight magazine. He has been a frequent contributor to the New York Grant'sInvestor.com, European Banker and Business Banker International and Freitag and ZeitFragen in Germany, Globus in Croatia. He has been interviewed on various geopolitical topics on numerous international TV and radio programs including Al Jazeera, CCTV and Sina.com (China), CCTV (China) Korea Broadcasting System (KBS), and RT Russian TV. He is a Research Associate of Michel Chossudovsky's well-respected Centre for Research on Globalization in Montreal, Canada, and a member of the editorial board of Eurasia magazine.
Mr. Engdahl has been a featured speaker at numerous international conferences on geopolitical, GMO, economic, and energy subjects. Among them is the Ministry of Science and Technology Conference on Alternative Energy, Beijing; London Centre for Energy Policy Studies of Hon. Sheikh Zaki Yamani; Turkish-Eurasian Business Council of Istanbul, Global Investors' Forum (GIF) Montreaux Switzerland; Bank Negara Indonesia; the Russian Institute of Strategic Studies; the Chinese Ministry of Science and Technology (MOST), Croatian Chamber of Commerce and Economics.
He currently lives in Germany and, in addition to teaching and writing regularly on issues of international political economy and geopolitics, food security, economics, energy, and international affairs, is active as a consulting political risk economist for major European banks and private investors.  A sample of his writings is available at Oil Geopolitics.net
ATTENTION READERS
We See The World From All Sides and Want YOU To Be Fully Informed
In fact, intentional disinformation is a disgraceful scourge in media today. So to assuage any possible errant incorrect information posted herein, we strongly encourage you to seek corroboration from other non-VT sources before forming an educated opinion.
About VT
-
Policies & Disclosures
-
Comment Policy
Due to the nature of uncensored content posted by VT's fully independent international writers, VT cannot guarantee absolute validity. All content is owned by the author exclusively. Expressed opinions are NOT necessarily the views of VT, other authors, affiliates, advertisers, sponsors, partners, or technicians. Some content may be satirical in nature. All images are the full responsibility of the article author and NOT VT.