For Ochamchire read Afghanistan: Old Tricks from Old Dogs
…  by  
Seth Ferris

,       … with  

New Eastern Outlook

,  Moscow
The seven golden domes of St. Petersburg

[ Editor's note: Seth Ferris takes us into the Black Sea backwater of Abkhazia on the Republic of Georgia's northern border, which sided with the Russians against the US-backed Georgian attack on South Ossetia, and where they subsequently got their butts kicked by Russia.

While too many Western "journalists" write stories based on government information handouts, Seth went there to debunk the stories of more Russian aggression, with their supposedly building a big new naval base at the small coastal port town of Ochamchire "to threaten Europe".

He reports that building a big base there is not even remotely feasible, as the little harbor is silted up and suitable only as a Coast Guard station… another Western media fraud debunked.

This is timely news with today's report that Germans have learned from a new "tell all" book that the CIA has been bribing journalists and planting stories in Germany for many years… a media anti-truth terror campaign, so to speak.

The people were quick to notice how instantly German media was pushing out all the bogus anti-Russian NATO stories to indoctrinate Germans to support the effort, despite their being hurt badly by the sanctions.

Readership on all the big box media websites took a huge dive in October and looks to be headed lower. The backlash is spreading to YouTube and Facebook, also entities who seem to censor content that 'the man' does not like. Please pass the word, as we need this mass media revolt to spread far and wide… Jim W. Dean ]
________________________________
– First published  …  

November 6, 2014

–
___________
Here we go again: the US media is leading the charge to portray the Russian naval base in Ochamchire, Abkhazia, as a threat to the region and possibly the world.
We have heard all this before. There is a reason these reports are appearing, and it is not a good one.
Prior to the Sochi Winter Olympics, which took place very near Abkhazia, we were told that the Ochamchire base was being rapidly expanded. These claims soon proved fraudulent, but this is not now being reported.
This is because they were intended, at that time, to create a link in people's minds with those made prior to a previous Olympics – the Summer ones in Moscow, 1980. They were supposed to create a link to try and justify, long after the event, the media's role in that whole sordid affair.
The 1980 Olympics were held against the backdrop of the Soviet invasion of Afghanistan, which had provoked worldwide condemnation. Several countries, including the US, boycotted those Olympics in protest at the invasion.
But as we recall, it was not the US or any other Western country which removed the Soviets from someone else's country. Afghans themselves did this, as they have done throughout their history when confronted with foreign powers trying to take them over. They were helped by Western arms and money, but that was as far as it went.
For all their high-sounding words, no Western government had any intention of applying its own principles and removing the Soviet Union from Afghanistan.
The 2008 Russia-Georgia war was a military success for Russia but a PR disaster. Georgia was automatically right, regardless of its reasons for going into South Ossetia and its actions there, and Russia automatically wrong because it sent its troops into someone else's country.
In itself, this position is correct. But if you really think that matters, why not do something about it?
NATO bases have been creeping ever closer to Russia for years, and Georgia is so desperate to join NATO it allows the CIA to train all its inserted terrorists there and inject biological agents into the cattle to see how many Georgians die of eating them.
If the West doesn't agree with Russia being in Abkhazia, it can easily send troops in to get it out. It has no intention of actually doing so – hence all the fuss about the naval base.
We are supposed to believe these protests are sincere and somehow mean something. Russia knows better, so does the world. But governments and media still want to run away and wash the blood off their hands, so the same sort of PR is being recycled yet again.
__________________________
On the ground
It is true that Russia planned to expand the Ochamchire base back in 2009, as widely reported at the time. It soon announced however that it had abandoned such plans because they were not practical. This was not widely reported, although following the logic of the other reports it should have been shouted from the rooftops as a "Russian retreat" from its "morally untenable" position.
The plans were impractical because Ochamchire is a heavily silted shallow water port which is unable to host a major Black Sea Fleet contingent. In 2009 it was described as being able to host only up to 10 smaller navy and Coast Guards warships.
We were therefore told, to justify the initial allegations, that Russia is planning to deepen the port and build a significant land infrastructure. Take a tour of the silted up ports around Europe, which have necessarily been abandoned and you will see how absurd this claim is. Alarm bells should have rung in the heads of proper journalists when this story was broken by the Jamestown Foundation.
It claimed that it had obtained this information from a "trusted intelligence source". In fact it had obtained it from official news channels such as Russia Today, which had openly broadcast this information.
Why lie about such a thing? We are meant to believe that what Russia is doing is so sinister it would never be admitted in public, even though it has been. Why? Because the open declaration which actually occurred would have to be treated as an openly aggressive act, if it really had the meaning the Jamestown Foundation put on it. That would mean taking real action. Releasing such a report is another Western attempt to run away from putting its guns where its mouth is, and pretending it has a right to do so.
__________________________
On previous ground
The ultimate removal of the Soviets from Afghanistan, after a huge quantity of death and destruction, was hailed as a Western success. It was so much of a success that the war continued for 30 years, as different groups of these "freedom fighters" fought among themselves for control of the country and terrorised the whole Afghani population in the process.
Eventually the West really did send troops in to achieve its objective of removing the Taliban, which had been demonised, but was no worse in practical terms than the other bands of pseudo-Islamic warlords it had displaced without a major battle — initially welcomed by a population weary of fighting.
Again, there was a reason troops were sent in at that particular point, and not a good reason… The Taliban had to be removed because it had tackled the heroin trade — a substance contrary to Islam — and proceeded to kill off the infidel users and those who sold it.
The US heroin epidemic would never have occurred if the US had not been controlling its manufacture and supply with the help of NGOs and other distribution networks. Protecting that trade, rather than the welfare of people or a country, was sufficient reason to send in troops.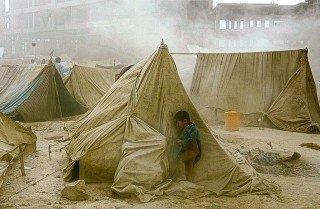 Throughout the civil war period, Afghans formed the largest world refugee population. Western countries always believe they are a target for refugee immigration, but in fact only a tiny portion of the world's asylum seekers ever make it to the West from elsewhere, something between 5 and 10% in a given year.
Afghans claiming asylum soon found that the horror stories they told of the threats they faced there, remarkably similar to the PR spouted in the Western PR when it suited it, were dismissed as a pack of lies when they were told to support an asylum claim.
People with no hope in their own country were herded into camps, left to live on next to nothing, prevented from working for long periods and in some cases sent back to war zones. This is the support the "victims of Soviet aggression" were given in the real world.
Once again, the West did everything it could to run away from its own responsibility by pretending that the Afghan conflict no longer really existed, or mattered, as doing otherwise would have meant stopping it.
Now it is even negotiating to ensure the Taliban has a continuing presence in the Afghan government, having done a deal over the heroin, regardless of the lives sacrificed removing it from power.
So is this what can be expected in Abkhazia? Will using PR as a cover for blatant hypocrisy claim thousands more victims in "faraway countries, of which we know nothing"?
__________________________
New twist
The previous claims about the Ochamchire base have not as yet been substantiated by anything which has happened on the ground. I know, I've been there.
When I crossed the border in late August, the Russian border guards posted there were complaining they had not seen the sea yet  — the sea is less than ten miles away — and these would-be naval recruits spent their time drinking vodka with the Enguri Crossing border guards.
If work which can't succeed anyway is actually being undertaken, it must be so deep underwater that only submarines which never surface can be doing it.
This being so, reporters who are never actually sent to see this "hot story" for themselves have invented a new justification for their claims. We are now told that the Russians have their eye on a short strip of railway between Crimea and Russia and are desperate to stop it falling into the hands of Poroshenko and his chocolate soldiers. For this reason, we are told, Russia needs a naval base in Abkhazia.
As is well known, Crimea is controlled by pro-Russian Ukrainians and the local population have voted to become part of the Russian Federation, in a Russian-organised referendum which nevertheless has more legality than, for example, the US Declaration of Independence.
If Russia wants a rail link it can build one, for a fraction of the cost of building a big naval base. This will then be protected by ground troops, who can see and address any threat, rather than sailors who can only respond by firing improbably long-distance rockets from their ships.
One of the many signs that Russia knew that something fishy was going on in Georgia before the conflict of 2008 was the fact that a few weeks before it took place, a detachment of Russian military engineers restored a railway line in Abkhazia. It didn't take long, and they didn't need a naval base to do it.
Whatever the right or wrong of that action, it demonstrates what Russia can do if it wants, without fanfare. We protest, but we are never going to do anything.
We don't really have the values we say we have, but we have to pretend because we know our real values and actions are worse. And, of course, if something happens in a place with a long and unpronounceable name it must be suspicious. Welcome to Western journalism.
__________________________
Conclusion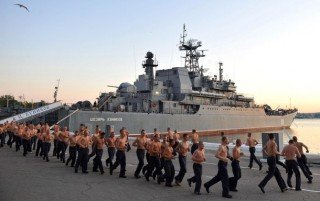 The West is using the spectre of a big Russian naval base in Ochamchire to run away from acting according to its own principles and justify its many previous instances of having run away.
Protesting about it, and telling unsubstantiated stories about it, are meant to cover the fact that if the West really objected to Russia's actions, it would try to remove Russia from Abkhazia, but has no intention of doing so, and therefore has no real objection to the things it says are going on.
Pragmatists may argue that principles have to be sacrificed in real, practical situations. But as we have seen in Afghanistan, the West's own friends have to pay a high price for such hypocrisy. The West has never repudiated its refusal to counter the Soviet invasion with anything real.
It is continuing to pursue the line that protesting with words, but not actually doing anything, is justified, and the destruction and misery inflicted on others in consequence is merely acceptable collateral damage.
As long as the West objects to the Russian presence in Abkhazia but doesn't believe in its own principles, we will hear story after story to justify previous unprincipled inactions. Pragmatists themselves are well aware that you cannot resolve any problem by refusing to address the real issue. But the hard, practical consequences of the West's actions — not Russia's — are always the last thing the West actually wants us to see.
___________________________
Seth Ferris, investigative journalist and political scientist, expert on Middle Eastern affairs, exclusively for the online magazine "New Eastern Outlook."
Editing:  Jim W. Dean   and  Erica P. Wissinger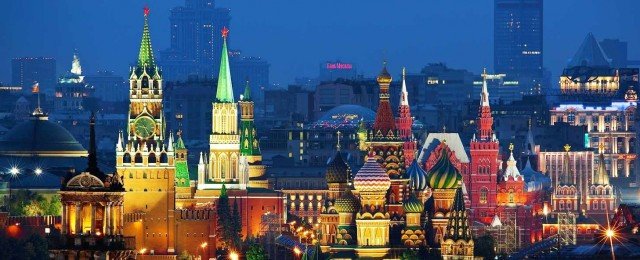 _____________________________________________
Jim W. Dean was an active editor on VT from 2010-2022.  He was involved in operations, development, and writing, plus an active schedule of TV and radio interviews.
ATTENTION READERS
We See The World From All Sides and Want YOU To Be Fully Informed
In fact, intentional disinformation is a disgraceful scourge in media today. So to assuage any possible errant incorrect information posted herein, we strongly encourage you to seek corroboration from other non-VT sources before forming an educated opinion.
About VT
-
Policies & Disclosures
-
Comment Policy
Due to the nature of uncensored content posted by VT's fully independent international writers, VT cannot guarantee absolute validity. All content is owned by the author exclusively. Expressed opinions are NOT necessarily the views of VT, other authors, affiliates, advertisers, sponsors, partners, or technicians. Some content may be satirical in nature. All images are the full responsibility of the article author and NOT VT.