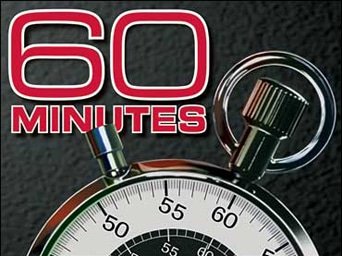 The Zionist control of America's Media ended by way of Bob Simon allowing Ambassador Oren, to expose the way Zionists attempt to silence anybody who thinks critically and asks important questions regarding the state of Israel-see it here:
I had just returned home from nine days in my homeland-New York City: A Day in The Life at Strawberry Fields and IMAGINING a FREE Vanunu Mordechai
And I jumped for joy during the 60 MINUTES segment, Christians of the Holy Land, because they were covering the beat I have since 2005-but the difference being is I did it all on my dime and as a service to America at www.WeAreWideAwake.org
During a March 2006 trip to Bethlehem, I met again with a Palestinian Christian and Mayor of Bethlehem, Victor Batarseh, who said:
"When the occupation is ended there will be peace. If the world boycotted Israel for six months they would comply with the UN Resolutions, which is all we want! There is state terrorism and Israel must be forced to recognize our right to exist. For the past ten years Hamas has worked with and helped the poorest of people, they have built schools and orphanages. The PA took the money but Hamas was providing the social services!

"Israel is a state built on religious beliefs. The US and EU and all the free world are against theocracies. But Israel has the right to do anything! The world needs to WAKE UP! If there is no peace in the Holy Land there can be no peace anywhere. End the occupation and there will be peace the very next day. All the terrorism in the world can be traced back to the Palestinian situation. All the money spent on weapons and war could eliminate world poverty."
I also met with four newly elected Hamas members but I still haven't met any Palestinian terrorists.
Two had been elected to the Palestinian Parliament/PLC and two to the Municipality/local government. PLC Representative, Anwer M. Zboun, lives in the Abiet refugee camp and has a Masters Degree in Physics.
Zboun began with a smile and said, "We welcome you to our home and the Holy City of Bethlehem. We are suppose to be terrorists, are you afraid?

"We are a Palestinian resistance movement and we are not against any people. We are against the occupation. We want to rebuild what the occupation has destroyed. Hamas was born from the suffering of the Palestinian people and we belong to the global Muslim movement. It was on December 14, 1987 after an Israeli driver killed nine Palestinians that the first Intifada [uprising] began and the Islamic Resistance movement in Palestine was renamed Hamas.

"Hamas is a national liberation movement based on Sharia; Islamic Laws and Orders. Hamas is not against any religion. We are not a terrorist movement, but we resist the occupation. Christians voted for us for many reasons and they know we are faithful to this cause: that God knows better than we ourselves know what is for our benefit. We do not force anyone to believe as we do. The public and private schools both teach Islam and Christianity.

"In November 1988 Arafat issued a birth certificate for the Palestinian State and under religion he stated: 'None.' This is because we are a secular state. As Muslims and Christians we live together peacefully and our attitude is citizenship is for everyone. Everybody should have freedom of belief, traditions and a personal life. Hamas does not propose anything that contradicts Christianity.

"Our slogan is: Remove Suffering for everyone. The issue of Israel is about the occupation. We have no problems with religious beliefs; our problem is that Israel is illegally occupying our land. Since March 2005, we have honored a unilateral cease-fire. But Israel martyred 200 Palestinians, injured 1,200 and has detained 3,500. Many are under the age of sixteen. In the last two weeks Israel has killed twenty-five Palestinian and yet we have maintained the cease-fire. Israel does not recognize us and recognition takes both sides.

"Abbas has stated that we do recognize Israel, but there must be clear borders and Israel does not yet have them. The PA recognized Israel ten years ago but we Palestinians are detained in an open air prison. We resist the occupation, which is our right guaranteed under International Law. International Law demands Israel withdraw to the 1967 borders, release the prisoners, and stop the assassinations, illegal wall and home demolitions.

"Hamas defines terrorism as a violation of the rights of others and their property. Bush defined terrorism as evil. We are weak with resources and our voice is not heard in the West, only the voice of America and Israel gets press. America asked us to hold democratic elections and we did. We thank everyone who was involved in our transparent and democratic elections. We did what the USA asked and now they are punishing our people. Democracies are supposed to respect and not intervene in what others want.

"We had democratic and transparent elections and how are we rewarded? By the EU and the USA who have cut funds to the poorest of people who live under occupation. Hamas suggested that the International community monitor all the financial aid to assure that it went to the people and not to Hamas. We offered this suggestion to the world and we have been ignored.

"So now we look to the Arab and Muslim world to strengthen our local infrastructure and economy and hope to bring back investors. We know there are people in Europe and America who will not allow us to go hungry. We believe aid and support are in Gods hands and not governments."
On 15 March 2006, I was in Nazareth and learned from Fuad Farah, Board member of Sabeel and the Chairman of the Orthodox National Council in Israel, that "90% of Christian pilgrims to the Holy Land, never even meet any Palestinian Christians!
"No Christians can live here anymore. They fled in '48 and their homes were destroyed in the '50's for the settlers. Christians once were 20% of the total population of the Holy land, today we are less than 2% and maybe in thirty years there will be no Christians here if things do not change soon. There are more Christians in India and Syria than there are in the Holy Land!
"The reasons are many and include our low birth rate, migration due to lack of economic opportunities especially for the most highly educated, Muslim and Jewish fundamentalism, land confiscation and now Nazareth has become a retirement community because our young people all leave!"
I imagine if I were a young Palestinian with an opportunity to leave that troubled land; I would too and Palestinians all tell me that is exactly what the Israeli government hopes for!
Both Bob Simon and I interviewed Claire Anasatas and Rev. Mitri Raheb, his report can be viewed on the Youtube above and mine follows below:
In July 2007, I met with Rev. Dr. Mitri Raheb, the Pastor of the Evangelical Lutheran Christmas church in Bethlehem since 1988. Mitri was also born in that little town in Occupied Territory and he spoke with passion:

"We are not spectators, we have a role to play…we are nonviolent but I have problems with nonviolence; people from abroad come here and give us sermons on nonviolence and I appreciate it, but why don't they preach nonviolence to Israel and America?

"It's a miracle that the Palestinians are so nonviolent in spite of the abuse we live with on a daily basis. If you lived here every day you would get fed up too. The world assumes it is the Palestinians who are the violent ones, but nonviolence is who we are. If you operate in a system of violence you will also be violent when you go home.

"Palestinians who throw stones; and many think that is ok, but I say why do that? One day you will throw stones at Palestinians too and that is exactly what happened in Gaza, but the reason is the occupation! Where do you think Hamas learned to torture? In Israeli prisons from their captors!


"There is no way to end the violence without first ending the occupation!

"Our Palestinian government was boycotted for a year and a half by America and the EU: this is violence! As long as the violence is exercised against us that is OK with the world. When the Presbyterians talked divestment the Zionist rose up and said 'you can't do that!' 


"I started interfaith dialogue in 1985 because Christians should not be islands and you don't dialogue just with yourself, you must dialogue with the other and the biggest temptation for the church is to stay within their walls and only be dedicated to their own members; which leads to a dead church.

"We are called to go out, and we do not just preach with words, people here are fed up with words; they hear one thing and see another with their eyes.

"They hear peace, peace, peace and for 85 years the politicians have been working for peace and the situation gets worse. Blair, and all the politicians are into PR for themselves; they do nothing for our situation. Blair got himself a good job marketing himself and he will come and go and Israel will continue building the wall, settlements and carving the West Bank into Swiss cheese; Israel gets the cheese and we Palestinians fall into the holes!

"Fifty million American dollars went to build the checkpoints to 'make our lives easier' we were told, but these checkpoints and terminals are not for people, they are for cattle!


"We have too much religion and it suffocates us! If God would speak today he would say, 'I am fed up with your religion!' The more religion there is; the less spirituality.
 


"During the Israeli invasion in 2002 when the Church of Nativity was occupied by the IDF and Palestinians were sheltered within, as an eyewitness I wrote 18 short stories that will keep you awake at night, in my book "Bethlehem Beseiged: Stories of Hope in Times of Trouble." [1]
In February 2003, Claire and her family of fourteen -whose three story home and first floor business, adjacent to Rachel's Tomb in Bethlehem- were informed by the Palestinian Authority that The Wall would soon be coming to their neighborhood.
The family had moved into their comfortable dwelling in 1967, and would spend hours in their back yard garden with a view of open green space and watch pilgrims and tourists visit Rachel's Tomb and welcome them into their gift shop. The family is now encircled on three sides by 25-30 feet high slabs of concrete which have imprisoned them from the rest of the Little Town of Bethlehem: which is Occupied Territory.
For months the family helplessly observed the preparation work all around them, and then one week before Christmas 2003, Claire's children went to school and came home to discover that every view from every window was of the concrete monster.
Palestinians can be imprisoned on the Palestinian or Israeli side of the wall. The once economically thriving and vibrant main street in Bethlehem is now a ghost town for stores and restaurants have been abandoned.
Rachel's tomb and Claire's tomb are divided by the concrete barrier which is topped by guard towers and patrolled by soldiers in battle gear.
Claire's home is less than 500 yards inside Bethlehem, and it had been the closest shop to Rachel's Tomb. Not long ago, multitudes of pilgrims and tourists would shop there, but today only the curious venture down the concrete walled pathway.
According to the Israeli government The Wall which has been deemed illegal by the International Court of Justice in The Hague is for the security of Jewish worshipers at the shrine they revere as the Tomb of Rachel. Rachel was the wife of the biblical patriarch Jacob, who was the first to be named "Israel" for having wrestled and struggled with The Divine being.
On May 14, 1948 The Declaration of the establishment of Israel affirmed:

"One the day of the termination of the British mandate and on the strength of the United Nations General Assembly declare The State of Israel will be based on freedom, justice and peace as envisaged by the prophets of Israel: it will ensure complete equality of social and political rights to all its inhabitants irrespective of religion it will guarantee freedom of religion [and] conscience and will be faithful to the Charter of the United Nations."
On February 21, 2003, Raanan Gissin, Spokesmen for Ariel Sharon was interviewed regarding The Wall, which imprisoned Claire and her family, and he claimed, "The main purpose here is not to annex that land, but to provide security [and to ensure] freedom of access and freedom of religion."
The Wall does not follow the Green Line so even the claims of security are nullified, for The Wall that imprisons Claire and her family divides Palestinians from Palestinians as it eviscerates their economy. Only Jews have freedom of access and religion, for Palestinian civilians are denied access to their holy sites.
The concrete wall and electronic fence has imprisoned hundreds of thousands of Palestinians on the Israeli side, effectively undermining one of the stated purposes which is the policy of Hafrada, which is Hebrew for separation of Israelis and Palestinians and that equates to apartheid.
Dr. Jad Issac, the director general of the Applied Research Institute examined a satellite photograph of the area and stated, "Bethlehem is the Bethlehem ghetto now…rather than seeking to ensure freedom of religion, Israel was pushing Bethlehem's Christian Palestinians to pack up and leave. About 360 Palestinians would be left on the Israeli side and once they get rid of the Christians, then they will label the rest as terrorists."
Dr. Shmuel Berkovitz, an expert on Jerusalem and Jewish holy places, said The Wall effectively annexed Rachel's Tomb to Jerusalem from Bethlehem "as a matter of technical separation, without an official declaration. Right now, you can't see any romantic place there; you can see it only as a military position."
Rachel's Tomb is a small stone building with a dome, which was built during the Ottoman rule, but is now completely enclosed by the fortifications, built in 1996 and 1997.
During my first of three visits to Claire, she told me, "Six years ago when the Israeli army blocked the main street in Bethlehem we hoped it would be temporary. We could not imagine anyone could block another human being and isolate them like they have done to us. A week before last Christmas my children went to school and when they returned they were faced with the concrete wall in front of them. They cried and cried and wanted to know how could such a thing be done to them? We are living in a tomb, we are buried alive. My children suffer and their mother and father can do nothing.

"In another ten years there will be no more Christians in Bethlehem if things do not change soon. Everyone is leaving, we need work, and we need to feed our children. Jesus was born here but we are dying. My children suffer, they are angry and shout because nobody comes to visit us anymore and the children must stay inside after school.

"We use to enjoy being out in our garden watching the people, the trees, the cars that would pass by, but now we only see concrete walls. Our lives have been stolen!

"Do Americans understand what happens to children when they are buried alive?

"We need a solution fast so that our children can live like American children! We want human rights!

"When Hillary Clinton visited Jerusalem and said the wall was not against the Palestinian people, she killed us too! Christians who do not care kill us too!

"My family use to go to Haifa on the weekends, we use to live a peaceful and comfortable life. But now our business is bankrupt and we are in prison for being Palestinians."
During my last trip to visit Claire, in June 2009, I purchased one of the olive wood nativity sets that she and her family created to symbolize the reality of Bethlehem today. Claire explained, "It has a removable wall; we opened a door where Jesus Christ lays to light our future with hope." [IBID]
[visit [email protected] www.anastas-bethlehem.com ]
TO THANK Bob Simon and 60 Minutes, for a hoped for continuing series in this election year regarding The Palestinian Christian EXODUS from Israeli controlled territory, please sign The Jewish Voice for PEACE action @ thankyou60minutes.org
I am Eileen Fleming for US HOUSE and I approve of all of my messages.
Eileen Fleming founded WeAreWideAwake.org. She produced videos "30 Minutes with Vanunu" and "13 Minutes with Vanunu".  She has authored many books including; A USS Liberty Remembrance of 50 years USA Government Cover-Up of Israel's 8 June 1967 Attack on USA Spy-Ship, Wabi Sabi Body ETERNAL SPIRIT, and Heroes, Muses and the Saga of Mordechai Vanunu. Click here to see her latest books. Visit Eileen's YouTube Channel
ATTENTION READERS
We See The World From All Sides and Want YOU To Be Fully Informed
In fact, intentional disinformation is a disgraceful scourge in media today. So to assuage any possible errant incorrect information posted herein, we strongly encourage you to seek corroboration from other non-VT sources before forming educated opinion. In addition, to get a clear comprehension of VT's independent non-censored media, please read our
Policies and Disclosures
.
Due to the nature of uncensored content posted by VT's fully independent international writers, VT cannot guarantee absolute validity. All content is owned by the author exclusively. Expressed opinions are NOT necessarily the views of VT, other authors, affiliates, advertisers, sponsors, partners, or technicians. Some content may be satirical in nature. All images are the full responsibility of the article author and NOT VT.
About VT
-
Comment Policy